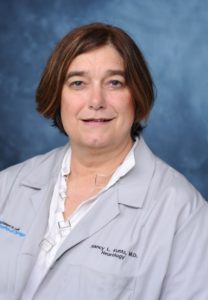 A novel drug called vamorolone may improve the efficacy of corticosteroid treatment for patients with Duchenne muscular dystrophy — a rare form of inherited and progressive muscular dystrophy, according findings from a clinical trial published in the journal PLOS Medicine.
The findings also suggest that the drug could improve overall quality of life and replace corticosteroids altogether for patients with Duchenne muscular dystrophy. In addition, the drug has the potential to be used for other diseases that require corticosteroid treatment, according to the authors.
"This drug, I think, has the potential to be revolutionary in Duchenne, as well as many other areas of medicine. This could be helpful to patients with Duchenne muscular dystrophy, but also any disease that could be helped with corticosteroids — arthritis, asthma, kidney disease, vasculitis and many other things," said Nancy Kuntz, MD, professor of Pediatrics in the Division of Neurology and Epilepsy and a co-author of the study.
Duchenne muscular dystrophy is a genetic disorder characterized by progressive muscle degeneration and weakness caused by a mutation in a protein called dystrophin, which is responsible for maintaining muscle cells and the overall strength of muscles.
This dystrophin deficiency causes patients to have very firm and large muscles that are unusually weak. While the muscles are still able function, poorly anchored muscle fibers create microfractures in the muscle cell membrane over time, causing the muscle cells to deteriorate and the muscles to gradually break down.
The disease primarily affects male patients and is typically diagnosed between four to five years of age. Weakness is progressive and affects cardiac and skeletal muscles, as well as the respiratory system. The severity of the disease varies with each patient. Typically, around 20 years of age, patients lose the ability to walk, develop heart failure and difficulty breathing and frequently develop complications from consistent corticosteroid use, such as obesity, hypertension, weak bones and diabetes. Although supportive care has improved outcome, lifespan remains shortened with median survival around 30 years of age.
Over the past 50 years, high-dose corticosteroids have been standard of care for patients in an effort to decrease inflammation in muscle cells and improve quality of life. However, the continued use of this treatment is associated with negative side effects and safety concerns, according to the authors.
"The hope with this drug is it will be a mechanism by which we can not only make sure that we initially decrease inflammation, but we can maintain the effect over time by increasing the dose as the boys grow, which has never been possible," said Kuntz, who is also a professor in the Ken and Ruth Davee Department of Neurology.
Corticosteroids mimic the effect of hormones the body naturally produces, and when given in high doses, they can suppress inflammation. However, they can also suppress the immune system. The drug vamorolone works by essentially changing the way the corticosteroids bind to protein receptors in muscle cells, helping to minimize secondary inflammatory caused by leakage from microfractures and, overall, may help slow the progression of muscle degeneration.
For the open-label clinical trial, investigators enrolled male patients between the ages of 4 and 7 years with Duchenne muscular dystrophy who had never been treated with steroids previously. The participants received vamorolone for a total of 18 months and were then evaluated for motor skill function for an additional six months.
Overall, the investigators found that participants showed clinical improvement in some motor outcomes from baseline after the 18-month trial period, including running and walking speed and climbing stairs. At the same time, the drug appeared to minimize other known corticosteroid adverse effects, such as poor bone growth, glucose metabolism and immune response, according to the authors.
"What we found here is that compared to the natural history of untreated Duchenne, the boys did better and that this drug may allow boys to get the benefit on their muscle strength with fewer of the other known side effects," Kuntz said.
Currently, the investigators are conducting a worldwide, multi-center randomized phase III clinical trial to determine the drug's safety and efficacy, according to Kuntz.
This work was funded by the National Institute of Neurological Disorders and Stroke grant R44NS095423, the Eunice Kennedy Shriver National Institute of Child Health and Human Development grant 5U54HD090254, the National Institute of Arthritis and Musculoskeletal and Skin Diseases grant U34AR068616 and a European Commission Horizons 2020 grant.