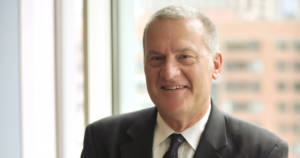 The drug rucaparib significantly delays cancer progression in women with ovarian cancer and may be an effective option for maintenance therapy, according to findings from a recent clinical trial published in the Journal of Clinical Oncology.
Ovarian cancer ranks as the fifth-deadliest cancer in women, and among those diagnosed with advanced ovarian cancer, only 29 percent survive for five years. While the cancer is generally responsive to first-line treatment including surgery and chemotherapy, it's also very prone to recurring.
Patients who test positive for the BRCA gene mutation, specifically BRCA1, also have a 40 to 60 percent chance of developing ovarian cancer by age 85. This patient population is also more likely to experience recurrent ovarian cancer and tends to respond poorly to treatment when compared to patients without the BRCA1 mutation.
The drug rucaparib — a polymerase (PARP) inhibitor drug — has been suggested as a viable option for maintenance therapy by delaying disease progression, prolonging the time between chemotherapy treatments and avoiding additional exposure to toxicity, according to David Cella, PhD, the Ralph Seal Paffenbarger Professor and chair of the Department of Medical Social Sciences and a co-author of the study.
"Maintenance therapy is intended to extend the amount of time a patient spends free of disease progression, which is important in a cancer like ovarian cancer that is prone to recurrence and progression," said Cella, who is also director of the Institute for Public Health and Medicine's (IPHAM) Center for Patient-Centered Outcomes and a member of the Robert H. Lurie Comprehensive Cancer Center of Northwestern University.
In the current study, the investigators performed a randomized, placebo-controlled clinical trial that included 564 women with recurrent ovarian cancer either with or without a BRCA gene mutation. The women were then randomly assigned to receive rucaparib twice a day or a placebo for roughly six months.
At the end of the trial period, the investigators found that patients who received rucaparib experienced fewer cancer symptoms than those who received a placebo.
Those who received the drug also experienced side effects from increased toxicity, but according to Cella, the efficacy of the drug in terms of effectively delaying cancer progression outweighs that burden.
This work was supported by Clovis Oncology.