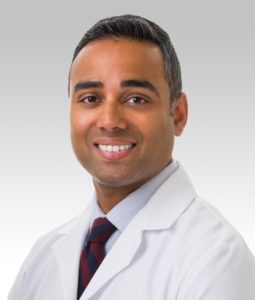 While the United States continues to be the epicenter of the COVID-19 pandemic with approximately 5.5 million cases reported as of August, national data on the epidemiologic factors, treatment and outcomes of critically ill COVID-19 patients has nonetheless remained lacking.
A recent study published in JAMA Internal Medicine, however, may provide some much-needed insight, revealing certain demographics and other risk factors that are associated with death in patients who are critically ill with COVID-19 in the U.S.
"While some of these findings may seem intuitive, it is important to highlight these individual risk factors associated with death so we can pay closer attention to them when managing patients with COVID-19, particularly in patients who are critically ill," said Anand Srivastava, MD, MPH, assistant professor of Medicine in the Division of Nephrology and Hypertension and a co-author of the study.
According to Srivastava, most previous studies assessing risk factors in critically ill patients with COVID-19 have only extracted data from patients' electronic medical records or only included hospitalized patients from a single center or region, ultimately limiting the ability of healthcare providers to consider detailed comparisons when making decisions about resource allocation, critical care capacity and treatment.
In the current study, patient data was manually pulled from the medical records of 2,215 adult patients diagnosed with COVID-19 who were admitted in March to intensive-care units at 65 U.S. hospitals. The average age of the patients was 60 years and 65 percent of patients were male.
By the end of the 28-day study period, 35 percent of the patients had died. Furthermore, the investigators found that factors independently associated with death included older age, male sex, obesity, coronary artery disease, and active cancer. Acute organ dysfunction, including poor oxygenation, liver dysfunction and kidney dysfunction upon intensive care unit admission were also independently associated with death.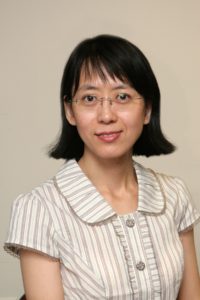 "Contrary to prior studies, however, we did not identify significant associations of race or diabetes mellitus with death, but additional studies are required to confirm these findings" Srivastava added.
Surprisingly, admission to a hospital with fewer intensive care unit beds was also a factor associated with death, according to Srivastava, and requires further investigation to determine whether clinical practices, hospital resources or unmeasured variation in patient or provider characteristics led to this outcome.
The current findings also coincide with a recent study published in the journal Blood, which found that patients with chronic lymphocytic leukemia (CLL) — a type of blood and bone marrow cancer typically affecting older adults — who were diagnosed with COVID-19 were at a high risk of infection and COVID-19 related death, regardless of disease phase or treatment status.
Co-authored by Shuo Ma, MD, PhD, associate professor of Medicine in the Division of Hematology and Oncology and a member of the Robert H. Lurie Comprehensive Cancer Center of Northwestern University, the study emphasizes that such epidemiologic studies are critical to optimally manage and treat patients with chronic illnesses through the COVID-19 pandemic.
"Our study is the first large case studies of COVID-19 focusing on patients with CLL, the most common adult leukemia. Such data is important to guide clinicians to better manage CLL patients through this evolving pandemic," Ma said.
No research funding was reported for the first study. The second study was supported by Abbvie, AstraZeneca, BeiGene, Genentech, Gilead, Janssen, Juno, Novartis, Pharmacyclics and TG Therapeutics.