In recognition of their track record of distinction and accomplishment, three Feinberg faculty members have been promoted to leadership positions in medical education; effective immediately, Khalilah Gates, MD, '10 GME, Ike Okwuosa, MD, '13 GME, and Linda Suleiman, MD, '17 GME, have been named assistant deans of medical education.
"Medical education is a constantly evolving and complex system that requires new perspectives and voices in order to meet the needs of our students and trainees.  I am delighted to welcome three such outstanding leaders to newly created roles within the Feinberg education structure and know that they will carry us forward to new levels of excellence and achievement," said Diane B. Wayne, '91 MD, vice dean for Medical Education and the Dr. John Sherman Appleman Professor of Medical Education.
Continuing the Journey for Change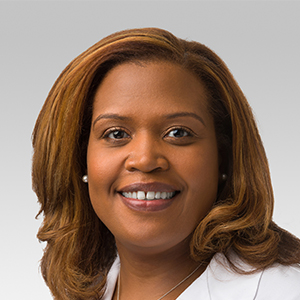 As assistant dean of medical education, Gates will be responsible for leading Feinberg's faculty and student council on racism, justice and equity for the Augusta Webster, MD, Office of Medical Education (AWOME); reviewing curriculum in real-time for bias; educating faculty on best practices for discussing bias in education; representing Feinberg on Association of American Medical Colleges national committees for diversity and inclusion; serving as Feinberg's Student National Medical Association chapter advisor; and being a mentor for students from underrepresented groups and an additional resource for confidential consultation about student concerns.
"I look forward to continuing to partner with the trainees and faculty as we work together to build a curriculum and a community that will have a long-lasting impact on Feinberg and our society," said Gates, who is also an assistant professor of Medicine in the Division of Pulmonary and Critical Care and of Medical Education. "As a community, we have faced a tumultuous three to four months; we have consistently banded together to protect and defend our patients, our colleagues and our community.  We have shown our commitment to each other and those we care for. I am excited to help lead Feinberg as we continue our journey for change in social justice, equity and advocacy."
Gates earned her MD from Loyola University's Stritch School of Medicine in 2003 and was a pulmonary and critical care medicine fellow at Northwestern University's McGaw Medical Center in 2010. Her clinical interests include pulmonary infections, chronic obstructive pulmonary disease, asthma, and sepsis. She is board certified in pulmonary disease and critical care medicine by the American Board of Internal Medicine and is a pulmonologist at Northwestern Memorial Hospital.
"As a pulmonologist in the COVID-19 era, Dr. Khaliah Gates has been one of my personal healthcare heroes. She is an outstanding clinician, one with a deep passion for elevating students' knowledge and awareness of social determinants of health and the biased ways healthcare educators potentially contribute to disparities and unequal care," said John Franklin, MD, MSc, MA, associate dean for diversity, inclusion and student support, as well as a professor of Psychiatry and Behavioral Sciences, Medical Education and Surgery in the Division of Organ Transplantation. "Through her work with the Task Force on Inclusion and Bias, the Sustained Dialogue program, student undergraduate group liaisons, and her role as faculty advisor for the Student National Medical Association, she has proven leadership merit. Khaliah is personable and student focused and, most of all, she is a highly effective medical educator who is a wonderful addition to the Department of Medical Education."
Advancing Mentorship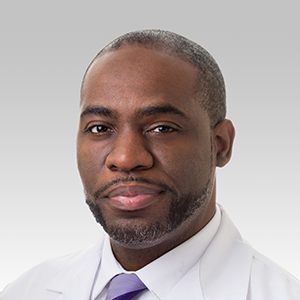 As assistant dean of medical education, Okwuosa will be responsible for helping Feinberg's Office of Diversity and Inclusion and Daniel Hale Williams Society in outreach to applicants, interviews, and recruitments; serve as a mentor for medical students in research and community service; assist in development of pre-matriculation program; and serve as a mentor for students from underrepresented groups and as an additional resource for confidential consultation about student concerns.
"Northwestern is a major leader in medicine and the world is our audience, but Chicago is our home. I am excited knowing that I will lead initiatives to foster and bridge relationships with our communities, continue to advocate and promote diversity within our campus through existing initiatives such as the Daniel Hale Williams Society, and in collaboration with community partners develop programs that promote and stimulate medical interest in the underrepresented youth," said Okwuosa, who is also an assistant professor of Medicine in the Division of Cardiology.
Okwuosa received his MD from Georgetown University in 2010 and completed his internal medicine residency at McGaw Medical Center of Northwestern University in 2013 and fellowships in heart transplant and heart failure and cardiovascular disease at Johns Hopkins Hospital in 2017. The same year, Okwuosa joined Feinberg's faculty and also became a heart failure and transplant cardiologist at Northwestern Memorial Hospital. He is board certified in internal medicine, cardiovascular disease, and advanced heart failure and transplant cardiology.
"Dr. Okwuosa is an exceptional clinician, teacher and mentor who advocates passionately for his patients and trainees," said Marianne Green, MD, senior associate dean for Medical Education and the Raymond H. Curry, MD, Professor of Medical Education. "He serves as one of the 'college mentors; for the Feinberg class of 2022.  He is beloved by his students and goes out of his way to meet their needs.  With his new role, many more students will gain a wonderful ally."
Equitable Medical Education and Clinical Care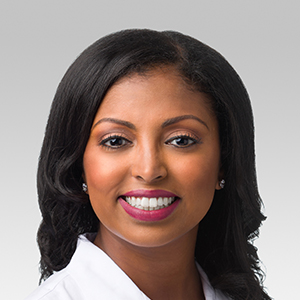 As assistant dean of medical education, Suleiman will manage policies and procedures related to diversity, inclusion and equity; work with individual programs on best practices for recruitment; serve as a liaison to national organizations and Historically Black Colleges and Universities on behalf of Northwestern University's McGaw Medical Center; serve as a faculty advisor to McGaw's Underrepresented Residents and Fellows Organization; develop and provide implicit bias training for all house staff as part of the Residents as Teachers and Leaders (RATL) program; serve on national task forces and groups related to graduate medical education diversity and inclusion; and as advocate for students and trainees from underrepresented groups.
"We are at an inflection point in medical education, as we are in our society at large. It is our duty as educators to ensure that our trainees are equipped to shape an equitable health care system. This starts with recognizing our own biases and how they may impact care delivery," Suleiman said. "I am looking forward to promoting Feinberg's policies and procedures related to diversity, equity and inclusion within our departments in addition to innovative research and education. I, like many of our medical students, residents and fellows have experienced racism, microaggressions, and bias; the feeling that you aren't enough and you aren't worthy must stop. I stand with our trainees and I am committed to ensuring that Northwestern continues on the trajectory toward equitable medical education and true excellence in clinical care."
Suleiman joined Feinberg's faculty in 2018 as assistant professor of Orthopaedic Surgery, Medical Education and director of diversity and inclusion for graduate medical education. She earned her MD from Howard University in 2012 and completed her orthopaedic surgery residency at McGaw Medical Center of Northwestern University in 2017 and an adult hip and knee reconstruction and replacement fellowship at Rush University Medical Center in 2018. In addition to her academic roles, she is also an orthopaedic surgeon specializing in joint replacement and adult reconstruction surgery at Northwestern Memorial.
"Dr. Suleiman is an advocate, a scholar and a thought leader," Wayne said. "She has made an indelible impact on diversity and inclusion within graduate medical education at the McGaw Medical Center leading to historic highs in diversity among our residency training programs. I am delighted that the school has recognized her with this well-deserved promotion."