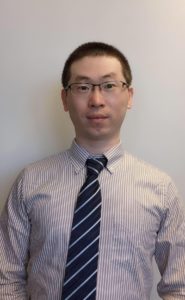 When someone lifts a lid preparing to smell a bubbling stew or opens a carton of milk before sniffing to check if it has soured, neurons in their olfactory cortex are coordinating to boost the sense of smell, according to a Northwestern Medicine study published in PLOS Biology.
When study participants were told about an upcoming odor, low frequency brain waves harmonized together during the half-second before study participants inhaled, improving their scent identification compared to when they weren't expecting a smell.
This low-frequency synchrony has been observed in the anticipatory phase of other senses, but this is the first time it's been measured in human olfaction, according to Christina Zelano, PhD, assistant professor in the Ken and Ruth Davee Department of Neurology's Division of Epilepsy and Clinical Neuropsychology and senior author of the study.
"This shows there are some shared anticipatory mechanisms between olfaction and other sensory systems," Zelano said. "This was somewhat unexpected because olfaction has a fundamentally different architecture and it's much older than other sensory systems."
Previous studies have catalogued other senses in the body using low-frequency oscillation to improve perception. Neurons in visual and auditory systems usually operate at a background hum of excitability, but when the brain is trying to see or hear something, these neurons are activated in sync.
This is measured by concurrent low-frequency oscillations in neurons and helps boost sensory perception, according to Ghazaleh Arabkheradmand, a research technologist in the Zelano laboratory and lead author of the study.
"These dynamics have been shown to be critical during anticipation, and attention to stimulus improves stimulus detection," Arabkheradmand said.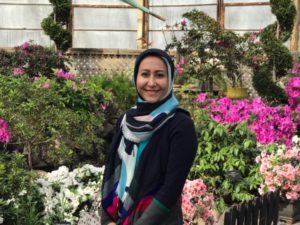 However, this concept had been largely unexplored in regards to scent: the olfactory cortex is deep in the brain and difficult to study. But Zelano and her colleagues were afforded a unique opportunity by the Northwestern Medicine Comprehensive Epilepsy Center's epilepsy monitoring unit, directed by Stephen Schuele, MD, MPH, chief of Neurophysiology and Epilepsy in the Department of Neurology and professor of Physical Medicine and Rehabilitation, and co-author of the study.
Some patients with epilepsy suffer from intractable seizures, and choose to undergo brain surgery to help reduce seizure frequency. Before the procedure — performed by Joshua Rosenow, MD, professor of Neurological Surgery, Neurology, Physical Medicine and Rehabilitation and co-author of the study — their brains are mapped using electrodes implanted deep in the brain and they spend about a week in the epilepsy monitoring unit. This is one of the only times that real-time brain wave data from the human olfactory cortex are available, Zelano noted.
In the current study, investigators conducted tests with volunteers in the monitoring unit, warning volunteers an odor was coming and then administering the odor, measuring brain activity. This condition was compared to normal breaths, with no warning and no odor.
After analyzing the brain wave data, Arabkheradmand and her collaborators found that in the second prior to inhaling, neurons in the olfactory cortex begin to synchronize low-frequency oscillations, culminating in a peak coherence at the moment of inhaling — precisely when the brain expects the odor to arrive.
"When you anticipate an odor, brain waves comes into this ideal phase," Arabkheradmand said.
Indeed, investigators observed that when the synchronization was strongest, volunteers correctly identified the scent more often.
Olfactory deficits are a common early symptom in neurodegenerative diseases such as Alzheimer's disease and Parkinson's disease, so learning more about olfactory anticipation could inform diagnosis or treatment, explained Guangyu Zhou, PhD, a postdoctoral fellow in the Zelano laboratory and co-author of the study.
"It would be interesting to study whether olfactory anticipation is altered in these patients, which might be a potential neural biomarker for early disease diagnosis in future studies," Zhou said.
In the future, Zelano and her collaborators hope to conduct similar tests on patients with neurodegeneration to learn how olfactory anticipation is affected by those diseases.
This work was funded by National Institutes of Health grants R00DC012803 and R01DC016364.