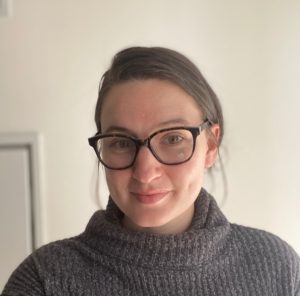 As COVID-19 swept across the world, medical students all over the country found themselves drawn to action. While still just trainees, student-led volunteer efforts sprang up across the country, including at Feinberg.
Tricia Pendergrast, a first-year student, helped start GetMePPEChicago, a collaboration amongst students attending several medical schools in Chicago. The organization has already distributed more than 60,000 N95 protective masks and other protective personal equipment to healthcare workers around the city.
Now, Pendergrast is looking to the future, securing two grants to continue operations and develop an algorithm for equitable distribution of personal protective equipment.
Read a Q&A with Pendergrast below.
Why did you choose Feinberg?
I chose Feinberg for a few reasons; because most of my family and close friends live in the Chicago area, I was offered the most competitive financial aid package, and didn't want to move away from the mentors who had so graciously taken me under their wing while I was working in the Division of Critical Care at Lurie Children's.
Ultimately, my decision came down to several similarly-ranked schools with similar average Step scores and residency matches, so I chose where I felt like I would be the least in debt, the most successful and the happiest. I think I chose well.
Where are you from and where did you attend undergrad?
I am from McHenry, Illinois and attended Northwestern University.
What are your medical or research interests?
I am passionate about critical care medicine, and particularly interested in pediatric critical care medicine. I am interested in the application of data science to better characterize heterogeneous syndromes such as sepsis and respiratory distress. I find the science behind invasive respiratory support fascinating.
I also really enjoy the intersection of bioethics and pediatric illness. I could envision myself pursuing further education in either bioethics or machine learning as an early faculty member.
Do you participate in any organizations or societies at Feinberg?
I hold an editorial appointment as a visual abstract editor for the journals Pediatric Critical Care Medicine and Critical Care Explorations and am a sub-committee chair for the Women in Medicine Summit. This is my third year as a crisis counselor for Crisis Text Line, and nothing brings me more fulfillment than helping someone who is self-harming or suicidal get to a safer moment.
At Feinberg, I participate in the Taskforce on Inclusion and Bias, Student Senate, the Student Curriculum Review Committee and the Medical Education Interest Group.
Tell me about GetMePPEChicago and your new grants. What have you done so far, and what do you hope to do in the future?
GetMePPEChicago is an organization led by medical students from throughout the greater Chicago metropolitan area. Together, we effectively, efficiently and equitably distribute both local and crowd-funded donations of personal protective equipment (PPE) to hospitals and community organizations in need.
As of May 12, we have sourced, made, or purchased and subsequently donated 63,000 N95 masks or equivalent respirators, 20,000 surgical masks, 3,500 cloth masks, 17,000 face shields, 2,400 isolation gowns, 2,000 boxes of gloves, 550 goggles, 120 L hand sanitizer and 12 gallons of PathoCide Disinfectant.
We have recently been awarded two grants: (1) The CHEST Foundation COVID-19 Community-based Grant and (2) the Feinberg Center for Bioethics and Medical Humanities: COVID-19 Medical Ethics and Humanities Grant.
The CHEST Foundation grant will support our work making and distributing personal protective equipment to healthcare professionals in the Chicagoland area.
The Medical Ethics and Humanities Grant will support our equity taskforce's development and validation of an algorithm for equitable distribution for personal protective equipment as a scarce resource during this pandemic. We have been consistently troubled by how people with access to resources source PPE and donate it to large institutions and ignore community organizations, safety-net hospitals, and the racial and socioeconomic inequalities that defined Chicago long before the pandemic arrived here. The Medical Ethics and Humanities Grant will help us demonstrate that the greatest impact is made when PPE is distributed with equity in mind, and that not doing so exacerbates disparities created and upheld by years of racist policy that go all the way back to redlining during the Great Migration.
What has been your most rewarding experience?
I'd say my most rewarding Northwestern experience was working in the Pediatric Intensive Care Unit at Ann and Robert Lurie Children's Hospital. My time there absolutely shaped what I want for myself during my career, and completely changed my understanding of big concepts like pain, suffering and death. The physicians there put a lot of trust in me to carry out their vision on massive, career-defining projects, and that trust gave me a lot of confidence in my ideas and my voice as a healthcare professional.
What advice would you give to prospective medical students?
Medical school will be there when you're ready. Don't be afraid to take a few years to figure out what kind of person you want to be first.
When it comes time to interview, ask about the character of the school, and the relationship students have with administration. My friends at other medical schools are routinely astonished by how attentive and supportive our deans are of the students. My partner got sick during our CV module, and AWOME had my back every step of the way. That's not the reality for everyone.