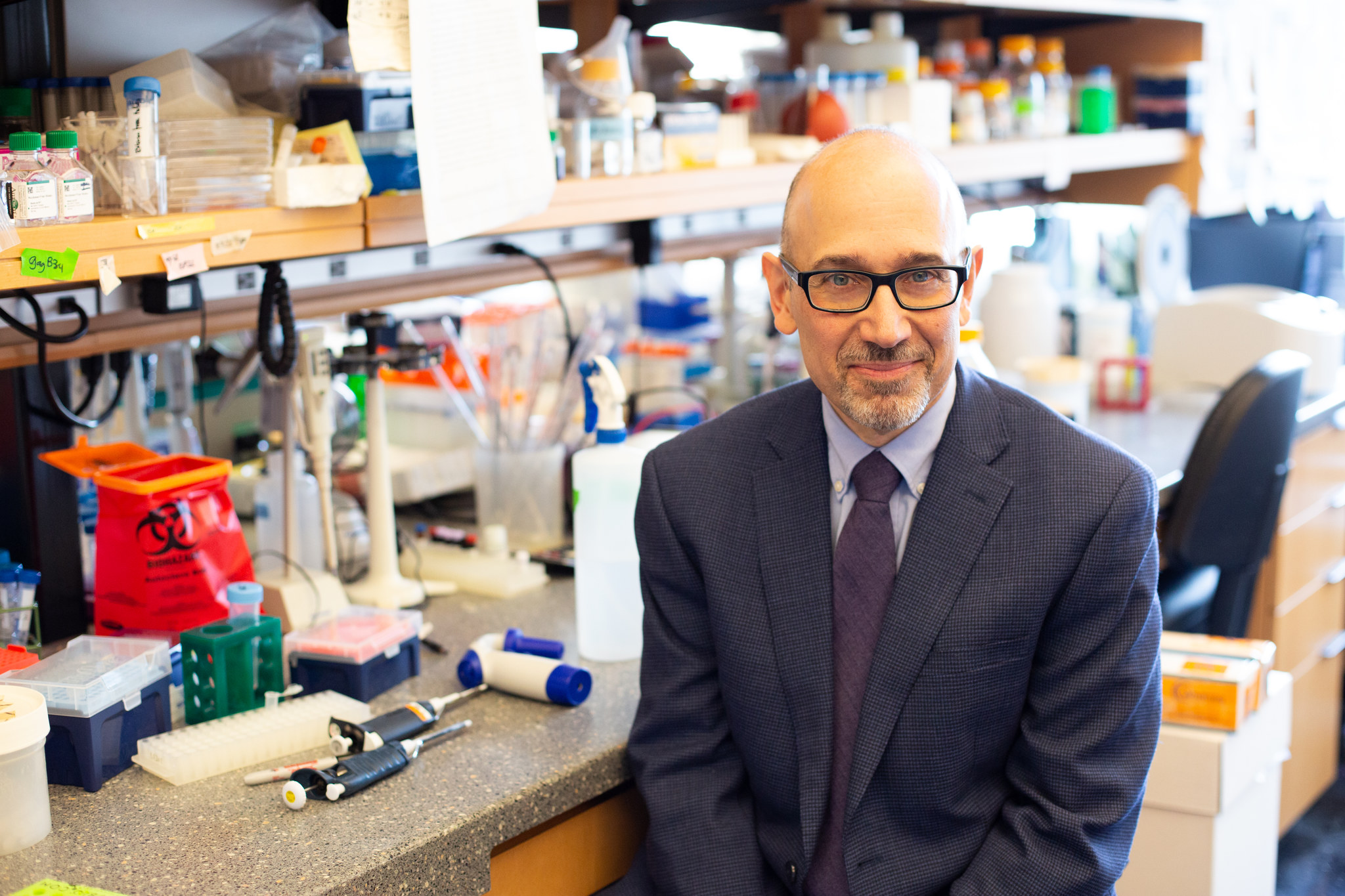 Richard D'Aquila, MD, the Howard Taylor Ricketts, MD, Professor of Medicine, has been named director of the Northwestern University Clinical and Translational Sciences (NUCATS) Institute, and senior associate dean for clinical and translational research, effective June 1.
D'Aquila succeeds Donald Lloyd-Jones, MD, ScM, chair and Eileen M. Foell professor of Preventive Medicine, who has led the NUCATS institute for eight years.
"I am incredibly proud of what the NUCATS team has achieved for the University and Feinberg over the last 8 years. We have renewed the CTSA award twice during that time, providing almost $75 million in critical funding to advance clinical and translational science here at Northwestern and across Chicagoland. The growth and impact of NUCATS has helped to drive the remarkable growth and success of Feinberg's research enterprise during this time by removing barriers to translation and catalyzing investigative teams across every part of the research spectrum. It has been an honor to serve Northwestern's research community in this role, and I am thrilled that Rich D'Aquila will be carrying forward the mission of NUCATS and providing his visionary leadership for its future," Lloyd-Jones said.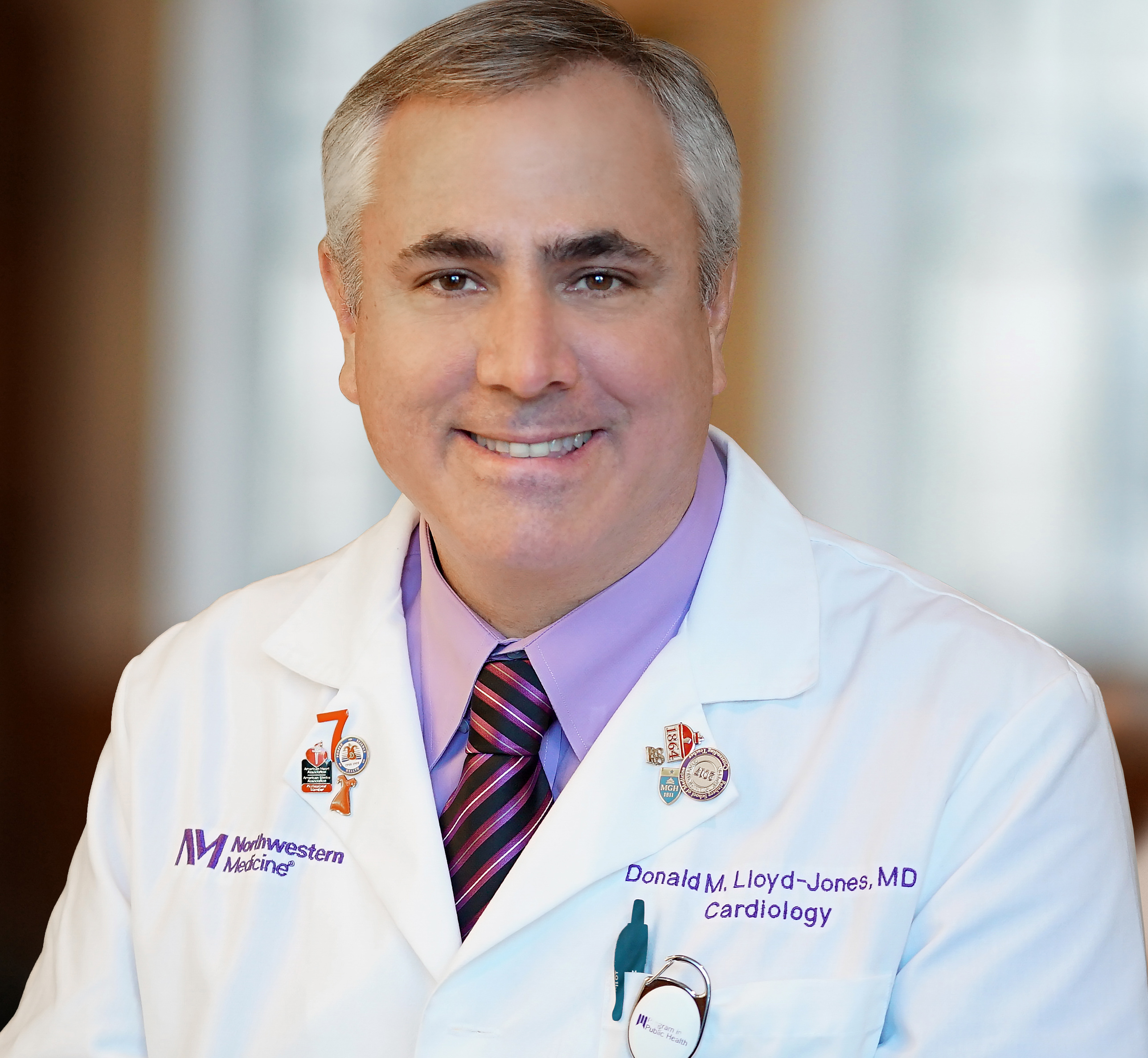 Lloyd-Jones's tenure was marked by a period of unprecedented growth and expansion of the medical school's clinical and translational research efforts, during which he oversaw two successful renewals of the institute's notable Clinical and Translational Science Awards (CTSA) grant, from the NIH National Center for Advancing Translational Science.
"I am honored to succeed Dr. Lloyd-Jones in leading the NUCATS Institute. Don has built an outstanding, world-class team, and I look forward to continuing to benefit from Don's sage counsel and the strength of the entire NUCATS Institute team to keep accelerating the upslope of our trajectory. I hope that my background and experience will contribute to our ongoing advancement of innovation and efficiency in all our translational research, as we focus first on overcoming the current pandemic's challenges and then leveraging opportunities across all our academic disciplines and strong network of clinical partners," D'Aquila said.
NUCATS launched in 2007 as a hub to support and accelerate research across several schools and institutes at Northwestern University and multiple clinical partners in Chicago including Northwestern Memorial HealthCare, the Ann & Robert H. Lurie Children's Hospital of Chicago and Shirley Ryan AbilityLab. NUCATS is made up of 10 centers and programs that have served thousands of investigators and assisted in the publication of nearly 2,000 scientific publications.
"Over the last eight years, NUCATS has become an even more essential part of Northwestern's world-class translational science infrastructure," said Eric G. Neilson, MD, vice president for Medical Affairs and Lewis Landsberg Dean. "Those remarkable accomplishments are due in no small part to Don's transformational leadership. His brilliant guidance and forward thinking has cemented Northwestern — and NUCATS — as major players in the world of clinical and translational sciences. He leaves behind a truly exceptional organization that is well-positioned to reach even greater heights. Thankfully, I can't think of a better leader to take over than Rich D'Aquila. I have no doubt that NUCATS' biggest achievements are ahead of us, and Rich is absolutely the best person to make them happen."
D'Aquila, a professor of Medicine in the Division of Infectious Diseases, is a prominent expert in the field of HIV/AIDS prevention and treatment. He currently serves as associate director of NUCATS and director of the NUCATS Center for Clinical Research, and as director of the Northwestern University HIV Translational Research Center.
He is also the director of the Third Coast Center for AIDS Research (CFAR), a partnership between Northwestern University, the University of Chicago, the Chicago Department of Public Health, the AIDS Foundation of Chicago, the Alliance of Chicago Community Health Systems and the Center on Halsted, supported by a five-year, $6.25 million grant from the National Institutes of Health.
D'Aquila received his medical degree from Albert Einstein College and completed his residency in internal medicine at the Hospital of the University of Pennsylvania. He completed a fellowship in infectious disease and postdoctoral fellowship in molecular virology at Yale University School of Medicine. Prior to joining the faculty at Feinberg in 2012, he was the Addison B. Scoville, Jr. Professor of Medicine at Vanderbilt University and chief of the division of infectious diseases in the department of medicine and director of the Vanderbilt AIDS Center. He is a fellow of the Infectious Diseases Society of America, an elected member of the Association of American Physicians, and a member of the American College of Physicians.
D'Aquila is the author or co-author of more than 150 peer-reviewed research publications; his research focuses on leveraging cellular defenses to minimize aging-accelerating inflammation and sustain suppression of HIV replication after stopping anti-retroviral therapy. He also collaborates on several NIH-funded projects aimed at improving HIV prevention, and is a member of the Robert H. Lurie Comprehensive Cancer Center of Northwestern University.