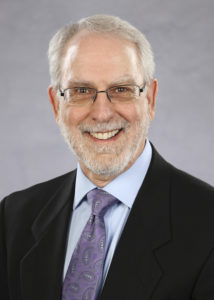 Coronary artery calcium levels may help clinicians better identify patients with a higher risk of atherosclerotic cardiovascular disease who would benefit from taking aspirin to prevent heart attack, according to recent findings published in the journal Circulation.
Aspirin is commonly prescribed to reduce the risk of cardiovascular disease because it inhibits blood clotting, one of the primary causes of heart attacks. Unfortunately, aspirin also introduces the added risk of increased bleeding, which can cause further complications.
Previous studies have shown that in patients who have already experienced a heart attack, the overall benefit of taking aspirin for heart-related preventive purposes is greater than the risk of bleeding, so aspirin is typically recommended.
The problem, however, is understanding whether the use of aspirin as a preventative measure is justified for individuals who have never had a heart attack but may be at high risk, according to Philip Greenland, MD, the Harry W. Dingman Professor of Cardiology in the Department of Medicine and a co-author of the study.
"Even if we're treating people optimally right now with the usual preventive therapies, which usually means treating their blood pressure and giving them cholesterol lowering medication if they need it, there are still people who are on all of those appropriate treatments and get a heart attack, so there's an interest in trying to find additional ways to help people prevent heart attacks and seeing if aspirin is one of the ways that we could do that," said Greenland, who is also a professor of Preventive Medicine in the Division of Epidemiology and a member of the Robert H. Lurie Comprehensive Cancer Center.
The current protocol for evaluating an individual's risk of having a heart attack is based on a set of standard factors, including cholesterol level, blood pressure, age, patient history and family history. But it's not always completely accurate, according to Greenland.
For the current study, Greenland and colleagues analyzed cardiac CT scans of participants involved in the Multi-Ethnic Study of Atherosclerosis (MESA), a 20 year-long study that has continued to examine early atherosclerosis — the buildup of calcium in the arteries — in more than 6,000 men and women across the United States.
Specifically, the investigators analyzed coronary artery calcium levels in the cardiac CT scans of 3,540 participants from MESA, all of whom had never taken aspirin, were younger than 70 years old and did not present with a high bleeding risk.
From the data, the team determined that participants with higher coronary artery calcium levels, or arterial blockage, had a higher risk of a heart attack. The team then combined this information with the standardized risk factors for having a heart attack to identify a new threshold to determine whether or not a patient who has never had a heart attack should take aspirin for preventative measures.
"This study demonstrates very nicely why long-term research studies are so important because there's no way you can get this information just from examining medical records," Greenland said.
Greenland noted that in situations where a patient is at the borderline for risk factors, the final decision may come down to the patient accepting the idea of taking a medication daily to try to prevent a heart attack that may or may not happen.
Currently, Greenland is using data from the same group of MESA participants in an additional study that aims to better understand the cause of atrial fibrillation and the relationship between atrial fibrillation and stroke.
Greenland is a member of, and the founding director of the Northwestern University Clinical and Translational Sciences (NUCATS) Institute. This study was supported by contracts HHSN268201500003I, N01-HC-95159 through N01- HC-95169 from the National Heart, Lung, and Blood Institute, and the grants UL1-TR-000040, UL1-TR-001079, UL1-TR-001420 and UL1-TR-001881 from the National Center for Advancing Translational Sciences.