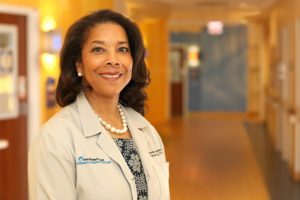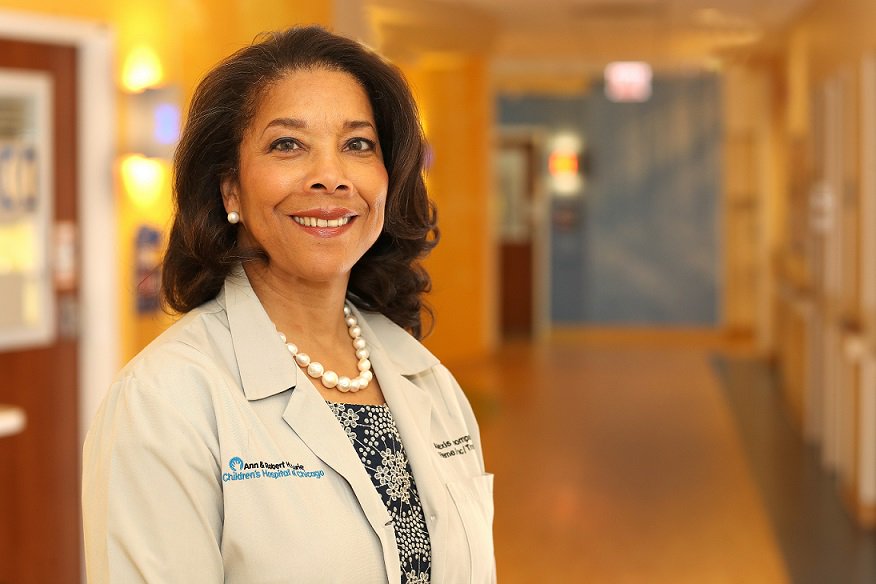 A novel drug called luspatercept has shown to reduce the need for blood transfusions in patients with an inherited blood disorder called transfusion-dependent beta-thalassemia.
The findings, published in the New England Journal of Medicine, shed light on the potential for disease modifying therapies helping patients with severe cases of the disease who require lifelong blood transfusions every two to four weeks.
"This is the first disease modifying therapy that's been developed specifically for thalassemia ever. Disease modifying therapies will likely be available to larger numbers of individuals across a much larger age span," said Alexis Thompson, MD, MPH, Section Chief of Hematology in the Department of Pediatrics, and a co-author of the study.
Beta-thalassemia is an inherited blood disorder caused by mutations in the beta globin gene, which inhibits the production of hemoglobin, the substance in red blood cells that carries oxygen to and from organs throughout the body. Patients with more severe forms of beta-thalassemia are profoundly anemic and generally require regular, lifelong blood transfusions.
While chronic transfusion therapy — blood transfusions done every two to four weeks starting from infancy — is the current standard of treatment, it's not curative and presents a variety of risks, including iron overload, blood-borne infections and organ damage. With this therapy, patients must also take iron chelation drugs, which remove excess iron from the body.
Bone marrow or stem cell transplantation can also be a potentially curative treatment, which typically requires a matched sibling donor. However, this isn't the case for most patients and the treatment also carries potential risk, according to Thompson.
In a previous clinical trial, Thompson and colleagues found a novel curative gene therapy for the disease, which significantly improved patient outcomes without presenting serious side effects. But the current study takes therapeutic interventions for the disease one step further, according to Thompson.
"This current trial represents a major advance in the disease in that luspatercept is a disease modifying therapy," Thompson said, noting that findings from the trial contributed to the drug's approval by the FDA in late 2019.
Luspatercept is at its core a recombinant fusion protein that binds to specific transforming growth factor beta superfamily ligands and enhances late-stage erythropoiesis – the production of red blood cells. In early stage clinical trials, the erythroid maturation agent in the drug successfully increased hemoglobin levels in transfusion-dependent beta-thalassemia mouse models, indicating the possibility of reducing transfusion burden in humans with the disease.
In the current study, the investigators conducted a placebo-controlled phase III clinical trial to determine the drug's efficacy and safety. One group of 224 adult patients with transfusion-dependent beta-thalassemia received luspatercept every three weeks, while another group received a placebo. The investigators then compared how patients responded to the medication for any 12-week period during the entire study period of 64 weeks.
Overall, the investigators saw in the patients who did receive luspatercept a 33 percent reduction in transfusion burden, or a reduction in the amount of blood regularly administered for blood transfusions.
"Many of these individuals have been on transfusion since infancy, so you can imagine someone as an adult needing three units of blood every three weeks to now only needing one unit of blood is quite remarkable," Thompson said.
"Being able to relieve a patient of their burden for transfusions is a great benefit, and also relieving the demands on the healthcare system for blood products."
Future plans for the drug include determining its effectiveness over longer periods of time, whether or not the medication is associated with a reduction in iron overload in patients and if the drug is safe for children with the disease, according to Thompson.
"One of my hopes is that treatments like luspatercept will have an even greater benefit in terms of prevention of complications later on in life, but that will have to be tested in a new extended clinical trial and is something I look forward to as a pediatric hematologist," Thompson said.
Thompson is also associate director for Equity and Minority Health at the Robert H. Lurie Comprehensive Cancer Center of Northwestern University.
This work was supported by Celgene in collaboration with Acceleron Pharma.