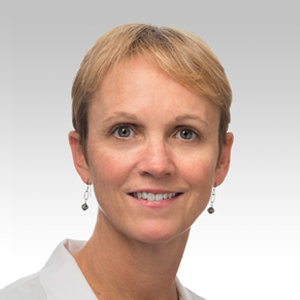 Feinberg's Education Centered Medical Home (ECMH) has transitioned to a telehealth model in order to protect the health of patients and providers by slowing the spread of COVID-19. In addition, students are making outreach calls to at-risk patients, a new role for the program that can help monitor the spread of the novel coronavirus.
"These students are worrying about their patients, and they want to help," said Jennifer Bierman, MD, associate professor of Medicine in the Division of General Medicine and Geriatrics and of Medical Education. "They are going to be doctors themselves soon, and this is valuable experience."
The ECMH program, established in 2011, helps provide continuous care to underserved populations while better helping students understand chronic conditions in a variety of health settings.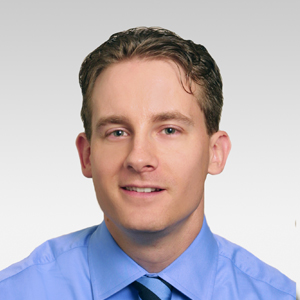 During each clinical session, first- and second-year students are paired with upperclassmen to provide primary care, lifestyle counseling and assistance to patients navigating the healthcare system.
Public health guidelines aimed at slowing the spread of COVID-19 called for transitioning non-essential healthcare to a virtual model, and the ECMH program quickly responded.
Now, students call their patients on the phone or using teleconference software to conduct clinical visits. Most patients have transitioned easily to the new model, according to Emily Walsh, a third-year student.
"Most of them really appreciate that we switched to telehealth visits — they're very aware of the social distancing recommendations and didn't want to come to the clinic for a simple follow-up or acute care visit," Walsh said.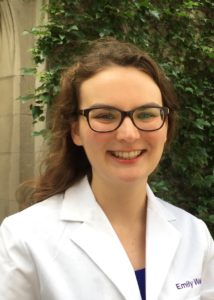 While these visits may miss some key elements of the in-person clinic, such as the physical exam, they force students to diligently obtain a detailed, comprehensive patient history — skills that are always in need of sharpening. There are even some unexpected benefits, according to Walsh.
"It's actually helpful that the patients are at home — when you ask them what medications they have at home and if they need any refills, they can go check their medicine cabinet right then and there," Walsh said.
On the other hand, the outreach calls are a new initiative that started as the COVID-19 pandemic emerged. This program that would not be possible without the ECMH infrastructure, according to Daniel Evans, '00 MD, '03 '04 GME, assistant professor of Medicine in the Division of General Medicine and Geriatrics.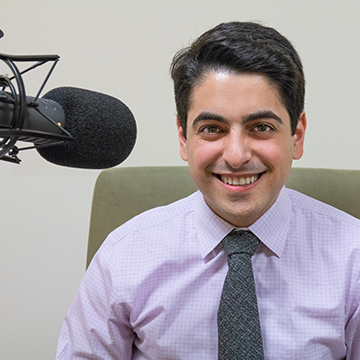 "We have a leg up because every student here is used to working in a primary care clinic, they are familiar with electronic health records and call lists," said Evans, who is also an assistant professor of Medical Education.
Each ECMH location assembled a list of patients at high risk of complications from COVID-19, such as patients over 65 or with conditions such as diabetes or who are immunosuppressed. Students call these patients once a week to screen for COVID-19 symptoms and inquire about needs like food and housing.
"Being able to ask those questions and link people to resources when necessary is something that's new, but it helps to do this pre-emptive counseling to make sure our populations are staying healthy," said Hooman Azad, a third-year student. "This is a good example of how the ECMH curriculum can be used to proactively intervene."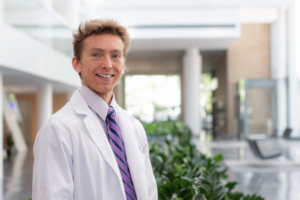 There are other benefits to the outreach calls as well, according to Jordan Sell, a third-year student.
"Some patients have also been very happy to just have someone to talk to because they are very lonely with all the social distancing, so it feels good to be able to support them from a healthcare aspect and from a personal and social aspect," Sell said.
Students have relished their new assignments, a reflection of their desire to lend a hand as well as a welcome distraction from life under quarantine.
"I was getting multiple emails a day from students, saying they were worried about their patients, just sitting in their rooms and asking how they could help," Evans said. "We have populations of patients we're already keeping an eye on and do some population health management, and the students were more than ready to dive in."