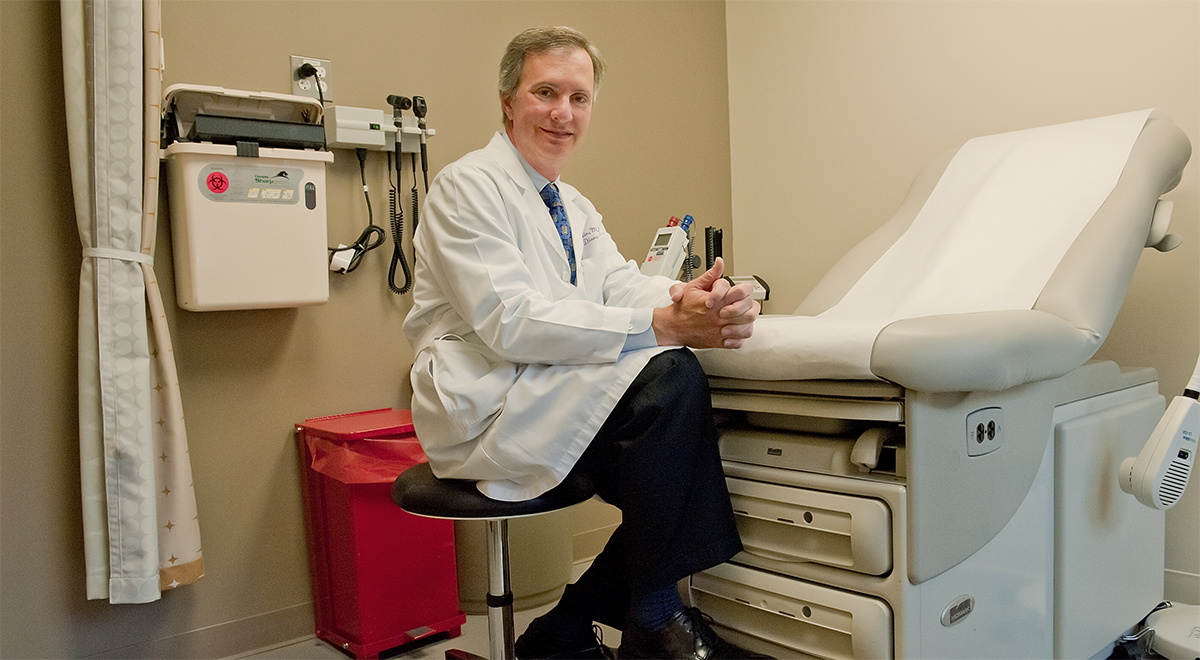 As COVID-19 (coronavirus) continues to spread, understanding of the virus that causes this disease continues to evolve. There is still much to be understood about the complete clinical picture.
Here, Gary Noskin, MD, professor of Medicine in the Division of Infectious Diseases, senior vice president of Northwestern Memorial HealthCare and chief medical officer at Northwestern Memorial Hospital, answers questions about how Northwestern's clinical research team is responding.
What is your role in the COVID-19 response?
When this process began, it became very clear to us that this pandemic would last a prolonged period of time and we would need an organized structure to effectively manage this situation. So, we set up our incident command structure; this is not unique to us– many public, private and government organizations have a similar process. The incident command system provides a standardized approach to the management of an emergency, and by doing that we are able to manage this complex pandemic in a more organized manner.
As part of this process, I was asked to lead the health system response to COVID-19, primarily because of my role within the health system but also because my specialty is infectious disease.
How has the clinical research enterprise mobilized to confront the COVID-19 pandemic?
This is a unique pandemic because it is the first time this organism has been seen in the community. Therefore, we need to perform clinical research to determine the most effective way to treat patients as well as understand the implications of this infection and its unique clinical syndromes.
Currently we have two treatment research studies. Both studies were able to go through IRB submission and approval as well as contracting in a very expedited manner, allowing these studies to be available before the peak onset of the COVID-19 pandemic. One is with an investigational antiviral called remdesivir – an antiviral initially developed for the treatment of Ebola. As it turns out, it does not work for the treatment of Ebola, but it does have potent activity in the lab and in experimental animal studies against coronavirus. This is a randomized, multi-site, NIH-sponsored trial for patients who are critically ill with COVID-19. It's an opportunity for us to determine whether this antiviral works or not.
There is also a study here with the drug sarilumab, an IL-6 receptor antagonist, to see if that medicine works for hospitalized patients who are critically ill. An important part of the response to COVID-19 infection is thought to be an exaggerated inflammatory response, sometimes termed "cytokine storm". IL-6 in a key component of that inflammatory response. This is an industry sponsored randomized, multicenter clinical trial. Northwestern enrolled their first patient and the first patient overall into the study on March 22.
Many important and varied observational studies are also happening. Investigators are examining the impact on pregnant women, and on those with kidney disease and cancer, for instance. One of the advantages we have at Northwestern is a lot of clinicians who are interested in understanding the clinical implications of this virus on the patients they manage.
What kinds of clinical research questions is Northwestern currently seeking answers to?
Clinician-scientists are working to better understand how best to treat, as well as prevent, this infection. We're working alongside basic science research, which seeks to better understand the biology of the pathogen in order to develop a vaccine and therapeutic medications.
What rapid-response funding is available for investigators who want to start COVID-19 trials at Northwestern?
NUCATS is a great resource for Northwestern investigators seeking to start new trials or observational studies within the health system. They have published an online resource of COVID-19-specific funding opportunities, including those from the NIH, NSF and other non-government organizations.