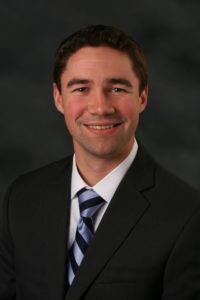 A new study has found that anxiety related to swallowing disorders was a better predictor of symptom severity than a standard clinical exam, according to the findings published in The American Journal of Gastroenterology.
While clinical exams are still important, psychological causes may be an underappreciated contributor to physical symptoms and should be incorporated into evaluations of symptom severity, according to Dustin Carlson, MD, '12 '16 GME, assistant professor of Medicine in the Division of Gastroenterology and Hepatology and lead author of the study.
"These are important factors that drive patient symptoms and they probably are going to have major implications for who's going to improve with treatment," Carlson said.
Dysphagia is a condition where people have difficulty swallowing or experience the sensation that something is stuck in the throat. To diagnose the disorder, doctors often first utilize a physical exam or use a camera to look into the esophagus for an obstruction. If there's no obstruction, clinicians move on to a test called high-resolution manometry (HRM).
In HRM, a pressure-sensitive tube is placed down the patient's throat to measure the swallowing muscles as they squeeze food and liquid down into the stomach. While this exam sometimes finds muscular disorders, Carlson noted that the test carries limitations.
"We find abnormalities and important disorders with manometry, but often we do not find a specific cause of the patient's symptoms," Carlson said.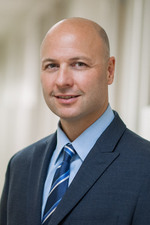 Carlson and his collaborators, including John Pandolfino, MD, chief of Gastroenterology and Hepatology and the Hans Popper Professor, hypothesized that anxiety related to dysphagia — termed esophageal hypervigilance — could be one reason why patients still report symptoms even after HRM shows no evidence of a muscle disorder.
In the study, the scientists evaluated 236 patients who reported dysphagia. The patients underwent the normal diagnostic testing process, but filled out surveys measuring their esophageal hypervigilance and severity of symptoms.
After the patients underwent HRM, the investigators analyzed the results, finding that while abnormalities on HRM were somewhat correlated with dysphagia severity, self-reported anxiety and hypervigilance scores were a much stronger predictor. This speaks to the under-appreciated contribution of esophageal-focused anxiety and hypervigilance to dysphagia severity, according to Carlson.
"Sometimes, patients don't get better from good medicine," he said. "Unless we account for some of these other factors that drive symptoms, we may miss what a treatment is really doing."
This psychological contribution to symptoms could be a factor in other diseases where patient-reported symptoms are an important diagnostic tool, and should be recognized in both clinical trial design and in treatment.
"It is extremely important for clinicians and investigators to not overlook the contribution that anxiety and stress have on gastrointestinal symptoms," Pandolfino said. "The way a patient interacts with the symptom is just as important as the mechanism that causes the symptom and this has a major impact on healthcare utilization and cost.
This work was supported by R01 DK079902and P01 DK117824 from the U.S. Public Health Service.