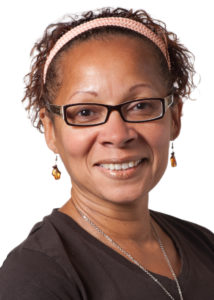 Virginia Bishop, MD, MPH, a leader and advocate for diversity, inclusion and equity in healthcare and medical education, and a prominent educator and physician, passed away last week; she was 60 years old.
Bishop was an assistant professor of Preventive Medicine in the Division of Public Health Practice and co-founded Northwestern's Alliance for Research in Chicagoland Communities (ARCC) program in the Center for Community Health. She served as ARCC's co-director from 2007 – 2010, alongside ARCC co-founder and current director Jen Brown, MPH.
"Gini was a living inspiration and example of both the art and the science of community engagement," Brown said. "Her vision and leadership created the path to establish the ARCC at Northwestern and drives not only what we do but how we do it, centering community leadership and relationships at every step. We are so thankful for her leadership and will strive to continue the beautiful legacy she has created in the lives of patients, community, students and colleagues in Chicagoland and at Northwestern."
Well known inside and outside the classroom for her leadership, compassion for others and drive to improve public health, Bishop was also a well-respected pediatrician who served patients on the West Side of Chicago.
"For more than two decades, Dr. Bishop was a major contributor to our students' learning on the science and practice of public health. Her depth of knowledge, breadth of perspective and consistent advocacy regarding the health of our Chicagoland communities cannot be replaced and will be sorely missed," said Donald Lloyd-Jones, MD, ScM, chair of the Department of Preventive Medicine and senior associate dean for Clinical and Translational Research.
In addition to her clinical and academic roles, Dr. Bishop was also actively involved in the Feinberg community through promoting diversity and inclusion in medicine among students and faculty. She also served on Feinberg's Diversity and Inclusion Council as the Latino Affairs and Community Engagement Liaison, held an appointment in the Institute for Public Health and Medicine (IPHAM) and was an advisor for Feinberg's Latino Medical Student Association.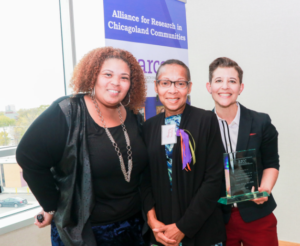 "Dr. Bishop was an advocate for our Latino students, a champion of Latino Culture and often spoke of her Afro-Latino heritage. She left an indelible mark on our students and inspired all to become their 'best self.' She was always the bright light in the room, owned an engaging smile and served as an inspiration for students and faculty alike," said Clyde Yancy, MD, vice dean for Diversity and Inclusion, chief of Cardiology in the Department of Medicine, and the Magerstadt Professor of Medicine in the Division of Cardiology and of Medical Social Sciences.
Bishop earned her undergraduate degree in biology at Loyola University in Chicago in 1982. She then went on to earn her medical degree from Southern Illinois University in 1986 and completed her residency in pediatrics at Northwestern University's McGaw Medical Center and Ann & Robert H. Lurie Children's Hospital of Chicago in 1989. Soon after, she earned a Master's in Public Health at The George Washington University, specializing in health promotion and disease prevention, and completed a fellowship in adolescent medicine at the Children's National Medical Center in Washington, D.C. in 1992.
Bishop officially joined Feinberg's faculty in 1999 and dedicated over two decades of clinical work, research and community advocacy to Feinberg and the city of Chicago. Outside of her daily clinical and academic responsibilities, she also enjoyed cooking, reading and salsa dancing.
Bishop is survived by survived by her three children: Angela Townsend, Shawn Townsend and Nicolas Townsend.
The ARCC will share information soon about opportunities to celebrate Dr. Bishop's contributions at Northwestern. In lieu of flowers, donations can be made towards Dr. Pedro Albizu Campos High School, a school Dr. Bishop strongly supported. The address is 2739 W. Division, Chicago, IL 60622.