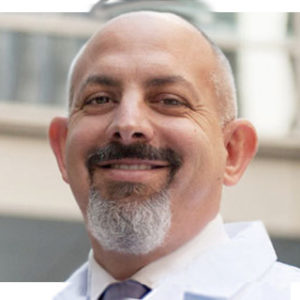 A wealth of zinc and folic acid supplements claim to increase male fertility, spurring use among couples trying to conceive. However, a new trial published in JAMA casts doubt on the supplements' abilities to help.
The trial, conducted at four centers across the United States, found no difference in live birth or semen quality measures between men who received supplementation versus men who received a placebo.
"Many of us believed that antioxidant treatment of males would improve sperm parameters and pregnancy outcomes," said Jared Robins, MD, associate professor of Obstetrics and Gynecology in the Division of Reproductive Endocrinology and Infertility, who was a co-author of the study. "We did not expect this result."
As many as 45 percent of adult men in the United States reported using some type of dietary supplement from 1999 to 2012, according to previously published findings.
Many of these formulations claim benefits for fertility, ranging from increased sperm count to other, less quantitative measures like enhanced "libido" or "vitality." These purported fertility boosters often contain folic acid and zinc, both of which are involved in spermatogenesis, but exact details of these compounds' role in sperm creation is still uncertain.
The Food and Drug Administration is not permitted to evaluate dietary supplements until after they hit the market, creating a largely unregulated morass of dubious claims and uncertain effectiveness, according to Robins. Past trials have been small and, consequently, results have widely varied, so a large randomized trial was needed to determine the effectiveness, if any, of zinc and folic acid.
The trial was conducted at four sites across the United States including Northwestern, enrolling 2,300 couples attempting to conceive using infertility treatments. Men were randomized into a treatment group, receiving 5 milligrams of folic acid and 30 milligrams of zinc daily, or into the placebo group.
Semen was collected at two, four and six months, and birth outcomes were recorded up to 18 months later.
Out of 2,300 participating couples, 35 percent attained a live birth. This did not differ between groups: 34 percent in the supplementation group and 35 percent in the placebo group had live births. Further, semen quality measures, including sperm concentration, motility or total sperm count, were also not significantly different.
There was also no impact on pregnancy outcomes, including rates of cesarean section, ectopic pregnancy, gestational diabetes or weight gain.
These findings do not support zinc and folic acid supplementation for men seeking to conceive, according to the authors. The lack of efficacy combined with reported gastrointestinal distress amongst participants in the supplement group means these supplements are a poor way to improve infertility treatment outcomes.
"There is no simple dietary way for men to improve pregnancy outcomes," Robins said. "However, there are things that they should avoid: Nicotine has been shown to have an impact on sperm and recent data suggests that marijuana use may also be deleterious."
Importantly, the generalizability of the trial is limited, the authors the noted, as many of the men were non-Hispanic whites with relatively high socioeconomic status, underlining the need for further study in other patient populations.
This research was supported by contracts HHSN275201200007C and HHSN275201300026I from the Intramural Research Program of the Eunice Kennedy Shriver National Institute of Child Health and Human Development.