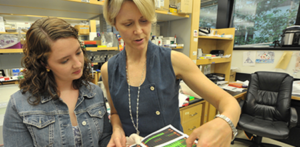 Cara J. Gottardi, PhD, associate professor of Medicine in the Division of Pulmonary and Critical Care, has been named director of the Walter S. and Lucienne Driskill Graduate Program in Life Sciences (DGP).
Gottardi earned her doctoral degree from Yale University in 1994, followed by a stint at Memorial Sloan Kettering as a research scientist. She joined Northwestern in 2004, and takes the reins at the DGP in the new year.
"The scientific leaders of tomorrow are entering graduate training programs today — so we need to continue attracting talented students and preparing them for robust careers in and beyond the life sciences," said Gottardi, who is also an associate professor of Biochemistry and Molecular Genetics and a member of the Robert H. Lurie Comprehensive Cancer Center of Northwestern University.
Gottardi's scientific interests are centered on cell adhesion — how cells stick to one another — and how adhesion is modified to control gene expression and tissue behaviors. She has witnessed firsthand the rise of large data sets in basic science investigation, and giving young scientists the ability to use these tools will be a priority, she said.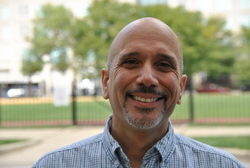 "It seems that we all need to become 'big data' literate to better manage and make sense of the large and complex data sets that are evermore required across research disciplines," Gottardi said. "We also need to consider tweaks to the way we approach our core curriculum. For example, understanding of cell and tissue behaviors has been transformed by the integration of quantitative methods and mathematical modeling, but we don't typically teach cell biology this way. These will be areas of training to consider, so that we are best preparing students for this quickly evolving scientific environment."
Gottardi takes over the program from Nicholas Cianciotto, PhD, professor of Microbiology-Immunology and current director of the DGP, who has led the program since 2012.
"Cara Gottardi has long been an outstanding teacher, mentor and advocate for both her own students and those of many others," Cianciotto said. "I am very pleased that Cara will take on the leadership of the DGP and am confident that she will guide it exceptionally well in the future, which is particularly important as the medical school grows and develops its research and educational enterprises."
The Walter S. and Lucienne Driskill Graduate Program in Life Sciences is a comprehensive, interdisciplinary PhD program that trains students in biomedical sciences while giving them the flexibility to pursue a variety of research interests, dual degrees and specialized tracks.