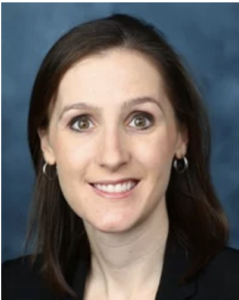 The number of deaths related to choking on objects in children and adolescents — especially among children younger than three years old — have decreased every year for 50 years, according to a study published in JAMA.
For the study, co-author Jennifer Lavin, MD, assistant professor of Otolaryngology in the Division of Pediatric Otolaryngology, and colleagues from Wayne State University and John Hopkins University, examined the link between object-related aspiration related legislation, initiatives implemented by the American Association of Pediatrics and rates of object-related aspiration deaths in children in the U.S. between 1968 and 2017.
The authors calculated the number of deaths in children and adolescents from birth to 17 years old caused by object-related aspiration by using the National Vital Statistics System, an inter-governmental data bank acquired and disseminated by the National Center for Health Statistics and various registration systems the U.S.
For the years in question, the authors identified 20,629 object-related aspiration deaths in children and adolescents. During this time, object-related aspiration deaths decreased from 1.02 per 100,000 children (719 deaths) in 1968 to 0.25 per 100,000 children (184 deaths) in 2017. Overall, the annual percentage change was -2.0 percent from 1968 to 1990, -6.1 percent from 1990 to 2003 and -2.5 percent from 2003 to 2017.
However, the authors noted that while object-related aspiration deaths among children and adolescents had declined, nonetheless almost 200 children died of this preventable cause in 2017 alone.
The authors suggested that additional prevention strategies should be considered at a federal level, such as redesigning toys and products for children with small parts and pieces and improving the appearance and clarity of warning labels.
"While our data cannot prove that these interventions were causative of this reduction, we hope that this research letter will help reinvigorate the drive to create further legislation and initiatives to further reduce choking deaths," Lavin said.