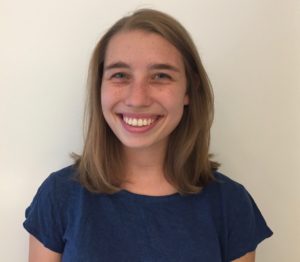 A team of Northwestern Medicine investigators found a majority of gun owners in Chicago's west side neighborhood of Austin, which has high rates of firearm-associated injury and death in the city, favored firearm safety counseling offered in healthcare settings, according to findings published in the Journal of Community Health.
According to fourth-year student and lead study author Grace Haser, healthcare providers, especially pediatricians, can help restrict unsafe access to firearms and reduce the risk of suicide or accidental injury.
"Healthcare providers can promote safe firearm storage through providing counseling to families. If families must have a gun in the home, it is important that it is stored separately from its ammunition and that it is locked somewhere where kids don't have and can't gain access to it," Haser said.
According to 2017 Chicago Health Atlas report referenced in the study, Chicago's Austin neighborhood had a rate of 47.7 per 100,000 for firearm-related homicides compared to Chicago's overall rate of 18.9 per 100,000.
To determine rates of firearm ownership and attitudes towards firearm counseling in Austin, the scientists distributed anonymous surveys to adults 18 years and older in the waiting area of a federally qualified health center. A total of 206 adults with children living at the home completed the survey.
Results showed that 8.3 percent of survey participants kept a firearm in or around their home, though a majority of these firearm owners also reported using safe storage practices. Additionally, more than half of the firearm owners and non-firearm owners favored firearm safety counseling in healthcare settings.
However, the findings raised the question of whether the stigma of gun ownership in Chicago or concerns regarding the legal ramifications around firearm ownership prevented study participants from answering the survey honestly, according to Haser.
"Our anonymous survey demonstrated a higher rate of gun ownership than what we would have gotten through asking patients while having an appointment clinic; however, this rate was still lower than we expected given the high rates of gun violence in the Austin community," Haser said.
The findings were encouraging, according to Haser, and affirm that healthcare professionals have a responsibility in being advocates for firearm safety and should remain open to offering firearm counseling as a service.
"In our clinic, we have seen numerous families affected by gun violence and pediatricians and other healthcare professionals can advocate for firearm safety technology, firearm buyback programs and public safety measures that may make people less inclined to buy guns in the first place," Haser said.