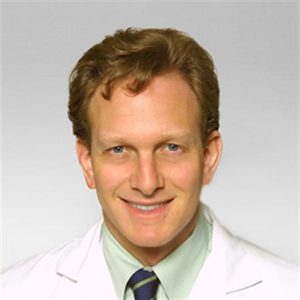 Measuring atrial fibrillation (AF) through implanted devices like pacemakers can identify patients at risk for stroke, according to a Northwestern Medicine study published in Circulation.
This information could help clinicians make better treatment decisions, according to Rod Passman, MD, MSCE, the Jules J. Reingold Professor of Electrophysiology and senior author of the study.
"Not all patients are alike, even those with an identical number of stroke risk factors," said Passman, who is also a professor of Medicine in the Division of Cardiology and of Preventive Medicine. "The amount of AF is an important contributor."
AF is an erratic or quivering heartbeat that results in abnormal blood flow in the heart, and is the most common heart rhythm disorder in adults and a major contributor to dementia, heart failure and stroke.
Risk of stroke in patients with AF is often measured using the CHA2DS2-VASc score: a clinical score that takes into account risk factors including age and cardiovascular history, but this measure does not take into account the varying amounts of AF, which reduces the information available to clinicians and limits the treatment options, according to Passman.
"AF patients with additional stroke risk factors such as diabetes, hypertension, advanced age or heart failure are all treated the same when it comes to stroke prevention — they all are prescribed chronic anticoagulation regardless of how much AF is present," Passman said.
Cardiovascular implantable electronic devices (CIED) can detect AF with high sensitivity and specificity, but there are no clear clinical guidelines on whether or not to initiate anti-stroke treatment in patients with device-detected AF; this information is not used as part of medical decision-making. To answer the question of how device-detected AF contributes to stroke risk, the investigators linked two databases – one including the electronic health records of over 11 million patients and the other that contained data on over 300,000 patients with CIED's capability of monitoring AF. Out of a pool of more than 21,000 individuals from these two databases, Passman and his colleagues found that increased duration of AF was associated with a higher risk of stroke even in those individuals with similar stroke risk factors.
According to the authors, considering device-detected AF alongside the CHA2DS2-VASc score can help doctors make more informed decisions regarding initiating anti-coagulation treatment: patients with intermediate clinical risk may be pushed over the edge into anti-coagulation territory if they experience long durations of erratic heartbeat.
"Clinicians are constantly faced with questions surrounding the finding of AF in patients with implanted devices such as pacemakers, defibrillators and insertable cardiac monitors," Passman said. "I think that this data is robust and can be used to aid clinical decision making surrounding the need for anticoagulation in patients with device detected AF."
Rachel Kaplan, '14 MD, '16 GME, a third-year resident in Cardiology, was the first author of the study.
Passman receives research support and consulting fees from Medtronic.