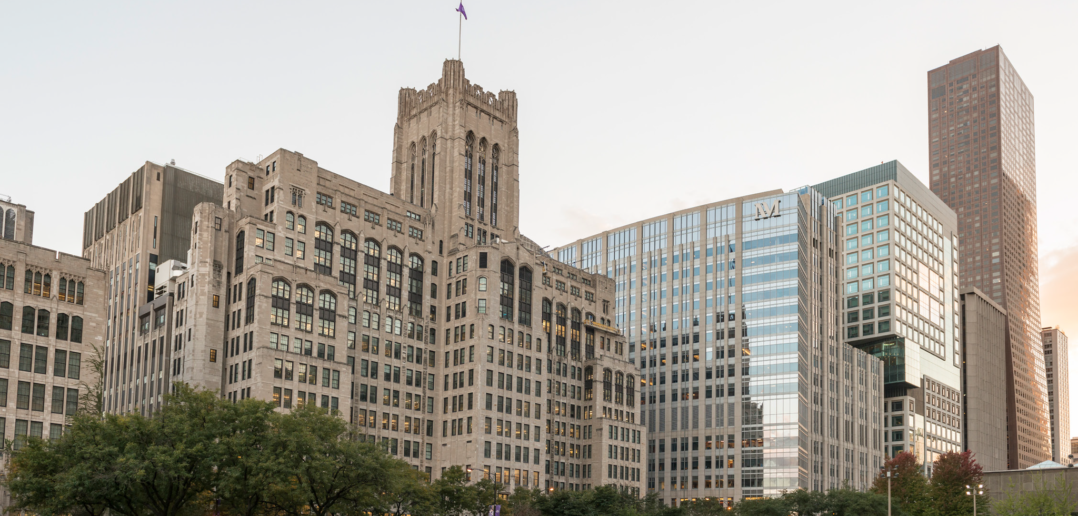 Four Feinberg faculty members have been honored with the election to the National Academy of Medicine (NAM).
Joining more than 2,200 active NAM members are David Cella, PhD, chair and Ralph Seal Paffenbarger Professor of Medical Social Sciences; Susan Quaggin, MD, director of the Feinberg Cardiovascular and Renal Research Institute and chief of Nephrology and Hypertension in the Department of Medicine; John Rogers, PhD, the Louis Simpson and Kimberly Querrey Professor of Materials Science and Engineering, Biomedical Engineering and Neurological Surgery; and Catherine Woolley, PhD, the William Deering Chair in Biological Sciences in the Weinberg College of Arts and Sciences and professor of Neurology.
NAM, previously known as the Institute of Medicine, is one of three academies that make up the National Academies of Sciences, Engineering and Medicine in the U.S, and is one of the highest honors in the fields of health and medicine. NAM serves as a source of expertise by providing independent, evidence-based scientific and policy advice to inspire action across the private and public sectors regarding critical issues in health, medicine and science.
Since it was founded in 1970, current members of the organization elect no more than 90 regular members and 10 international members annually based on professional achievement and a commitment to service and advancement in the fields.
"I congratulate David, Sue, John, and Catherine on their well-deserved recognition. All of us immensely proud of their outstanding contributions to scientific discovery and human health," said Eric G. Neilson, MD, vice president for medical affairs and Lewis Landsberg Dean. "It is also exciting to have four of our wonderful scholars elected in the same year. This is yet another sign of for Northwestern Medicine's growing reputation as a premier academic health system."
A Leader in Transforming Patient-Centered Healthcare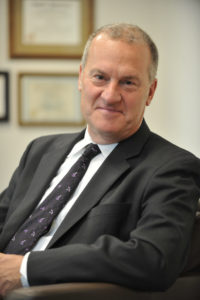 As chair of an interdisciplinary department, Cella leads the development of transdisciplinary scientific collaborations and projects, and oversees its academic and research programs, financial operations, faculty affairs and program development. An international expert in the measurement and application of patient-reported outcomes in healthcare settings, his career spans nearly 860 publications and his research has helped advance the understanding of mechanisms and measurement of health and disease to improve patients' quality of life.
"Election to NAM is the highest honor that I can imagine, because it comes from peers at the highest level of scholarship in our nation," Cella said. "I hope that my election might inspire others who work in outcomes research and health care improvement to strive to further their career goals and make an impact on our nation's health."
Cella was also the first scientist to explore the use of item response theory in health measurement, which helped generate new possibilities for better determining a patients' symptoms, functioning and perceptions of overall health and well-being.
"Getting this high recognition from my peers reassures me that the work I do has value that matters to the people that matter: our patients," Cella said. "Going forward, I will continue to search for ways to promote better health and encourage others to take on the challenges we face in delivering truly patient-centered health care and outcomes research."
An Expert in Nephrology and Vascular Biology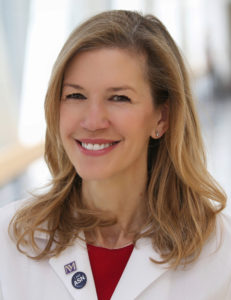 Quaggin first joined the medical school in 2013 and has since has led efforts in closing the gap between scientific discovery and delivering innovative patient care in regards to kidney and cardiovascular diseases. Her research has helped enhance the understanding of common glomerular diseases and inspired the development of promising therapeutics, including discoveries regarding blood vessels, lymphatics and specialized hybrid circulations.
"It is an incredible honor to be elected, one that I did not expect," Quaggin said. "It is recognition of the teamwork performed with many incredible colleagues, trainees and collaborators that I have had the privilege of working with and learning from over the course of my career."
Quaggin, also the Charles H. Mayo, MD, Professor, has authored and contributed to more than 150 publications in nephrology and vascular biology.
"The work in the lab has always been inspired by my patients and this recognition spurs me on to work harder and continue to spread the message to future physicians that there is no better career than one combining patient care and science," Quaggin said.
A Pioneer in Bioelectronics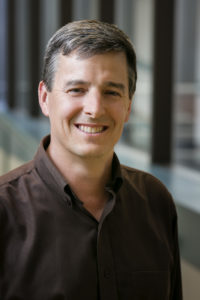 A materials scientist by training, Rogers is an innovator in bio integrated electronic devices, joining Northwestern University in 2016 to lead the Center for Bio-Integrated Electronics at the Simpson Querrey Institute. Holding faculty positions both at Feinberg and the McCormick School of Engineering, his research expands the capabilities of current biomedical technologies through creating innovative electronic devices that can be integrated with the human body and possess a wide range of diagnostic and therapeutic functions.
"At a personal level, I'm deeply honored to be selected to join this elite group but, more significantly, this recognition represents an important validation of our collaborative, interdisciplinary style of work at the interface between medicine and engineering science," Rogers said. "As someone whose core training is in the physical sciences, I'm delighted to receive this form of endorsement, from the highest levels of the medical community."
Rogers has published more than 530 papers and is an inventor of more than 80 patents and patent applications, as well as having founded several companies based on his research. His research has utilized new, innovative approaches to problems with the potential to change the fields of industrial, consumer and biocompatible electronics. With election to NAM, Rogers becomes one of only 25 people ever to be named to the National Academies of Sciences,Engineering and Medicine.
"We believe that the future of medicine will depend critically on advanced engineering and innovative technology concepts," Rogers said. "We're in a great position here at Northwestern — the right people, the right collaborative culture and the right resources and support — to help define that future."
An Innovator in Neurobiology and Neurology
Woolley has devoted her career to understanding estrogen actions in cognitive areas of the brain and sex differences in molecular mechanisms of synaptic plasticity. A neuroscientist by training, Woolley has authored and contributed to more than 75 publications over the course of her career. She holds appointments both in Feinberg and the Weinberg College of Arts & Sciences.
"This is a great honor. I'm looking forward to engaging with members of the NAM and contributing my knowledge and expertise to the translation of basic discoveries in neuroscience to new medicines, therapies, and policies to improve human health," Woolley said.
Almost 30 years ago, as a graduate student, she discovered that estrogens drive synaptic plasticity in the hippocampus. Since then, her work has helped to explain how estrogens enhance learning and memory consolidation and most recently her group has discovered new estrogen-based targets for anti-epilepsy therapies. Her research has also helped to develop a deeper understanding of Alzheimer's, among many neurological diseases.
"Beyond my specific expertise as a scientist, I am also very interested in the NAM's work on health policy and health equity," Woolley said. "I grew up in rural southeastern Ohio, in the foothills of the Appalachian Mountains — the area I come from is one of the most beautiful places I know and also at risk from a hollowing out of the local economy and the hardships that result from this. I hope to use my experiences and connections to the area to help address the health needs of Appalachian communities, particularly related to addiction and mental health."