A pair of Northwestern Medicine investigators have received a $6.3 million grant from the National Institutes of Health (NIH), part of the Brain Research through Advancing Innovative Neurotechnologies (BRAIN) Initiative.
Joel Voss, '07 PhD, associate professor of Medical Social Sciences, and John Disterhoft, PhD, the Ernest J. and Hattie H. Magerstadt Memorial Research Professor of Physiology, are co-principal investigators of the project and will explore the cellular mechanisms of brain stimulation. Alik Widge, MD, PhD, assistant professor of Psychiatry at the University of Minnesota, is also a co-principal investigator.
The NIH's BRAIN Initiative is a multi-disciplinary project that aims to understand how the brain works. Launched in 2013, the first phase of the project focused on developing new tools to explore how patterns of neural activity control thoughts and movements. The BRAIN Initiative now is moving into its second phase: applying those tools.
The new grant builds on an emerging but still experimental therapy: electrical brain stimulation to enhance memory. In the past several years, multiple studies have shown that lightly stimulating certain areas of the brain using transcranial electrical signals can enhance long-term memory, but the source of this phenomenon is still murky, according to Voss.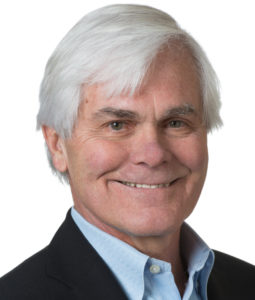 "We have shown that it is possible to improve people's memory abilities using brain stimulation, but we need a detailed understanding of the biological mechanisms if we are going to turn this preliminary method into something useful for treatment purposes in people with memory disorders like Alzheimer's disease or brain injury," said Voss, who is also an associate professor in the Ken and Ruth Davee Department of Neurology and of Psychiatry and Behavioral Sciences. "These experiments will determine the optimal ways to deliver stimulation to improve the function of a region of the brain called the hippocampus, which is the main memory center."
By improving brain stimulation to optimize treatment, this project could directly generate new treatments to alleviate memory-loss symptoms for a variety of neurological disorders, according to Disterhoft.
"By conducting human and animal experiments in parallel, we should be able to speed up the timeline for developing more efficient stimulation procedures to treat various neurological disorders," said Disterhoft, who is also a professor at Northwestern's Weinberg College of Arts and Sciences.
Since 2013, the BRAIN Initiative has funded over 500 investigators' projects totaling almost $1 billion, making it one of the largest coordinated scientific projects in history, according to the NIH.