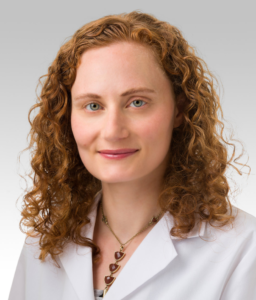 Talia Lerner, PhD, assistant professor of Physiology, has received the National Institutes of Health Director's New Innovator Award, an early-career grant supporting projects in the biomedical, behavioral or social sciences.
Lerner's research is focused on discovering how dopamine circuits in the brain regulate reward learning and habit formation, and how individual differences in circuit architecture can affect risk for neuropsychiatric disorders.
"I'm so honored to receive this award," Lerner said. "It's going to make a big difference in my lab's ability to take bold risks exploring our questions of interest over the next five years."
The New Innovator Award is given to investigators who propose projects that may be too risky to fare well in the traditional peer review process, according to the National Institutes of Health (NIH). With the award, Lerner will investigate how neural circuits can affect susceptibility to psychiatric disorders following childhood adversity, using mice as a model to ask whether the strength of specific brain connections can be predictive of that subject's development of behavioral problems in response to stress later in life.
"We think our approach is exciting because it seeks to maximize the information that can be gained from studying individual differences, which can ultimately inform the design of new psychiatric treatments or preventative measures tailored to specific problems in an individual's brain," Lerner said.
These awards are part of the NIH Common Fund's High-Risk, High-Reward Research Program, which was created to accelerate the pace of discoveries by supporting scientists with highly innovative research, according to the NIH. The program encourages projects in biomedical research relevant to the NIH mission that have the potential to make a significant impact in their field.
"One of the rarest talents in science is the ability to think outside the box and find innovative solutions to the problems we face as a community," said D. James Surmeier, PhD, chair and the Nathan Smith Davis Professor of Physiology. "The NIH Innovator Award is intended to recognize scientists that have demonstrated that they have this ability. We all are immensely proud of Dr. Talia Lerner and look forward to seeing how she will change the face of science."