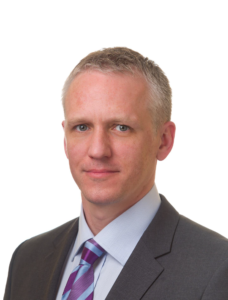 A new therapy for treating glioma, an aggressive brain tumor, was shown to be safe in patients and cleared other important hurdles, according to a phase 1 trial recently published in Science Translational Medicine.
The therapy induces production of a cancer-fighting cytokine in the brain, which could be less toxic and more effective than delivering the cytokine itself intravenously, according to Rimas Lukas, MD, associate professor in the Ken and Ruth Davee Department of Neurology Division of Neuro-Oncology and co-author of the study.
"This is a means of broadly activating the immune system," said Lukas, who is also a member of the Robert H. Lurie Comprehensive Cancer Center of Northwestern University. "Many other immunotherapeutic approaches are more limited in the scope of immune system activation."
Gliomas are among the most common and deadly types of brain cancer. They can be difficult to treat, especially when they recur, according to Lukas. The tumors almost always return after initial treatment, and scientists aren't sure why, which makes the task of treating them that much more difficult.
Cytokines are a natural signal that stimulate the immune system, and compounds like the cytokine interleukin-12 (IL12) have been effective in fighting recurrent brain tumors in laboratory models. However, they have not been tolerated well by patients when delivered intravenously, according to Lukas.
To avoid this, the current study uses a one-two punch: an injection of a viral vector near the tumor site that transports a gene for IL12 production into the tumor, followed by an orally-delivered activator, which combine to cause transcription of genes that produce IL12.
This system allows clinicians to transform the brain into its own IL12 "factory," turning production on and off with a pill, all while avoiding the toxicity seen when IL12 is administered throughout the body, according to Lukas.
In the study, investigators found that patients tolerated the drug combination well, and determined an optimal dosing schedule for future studies. Importantly, they also confirmed production of IL12, and observed the expected downstream effects, such as increased production of certain immune compounds.
"For me, this last point is the most exciting," Lukas said.
In the future, Lukas and his collaborators will examine a combination therapy — adding an immune checkpoint inhibitor to the mix — and are currently enrolling patients in a phase 2 trial to test this therapy's efficacy in patients.
Notably, they will be strictly limiting steroid utilization based on findings in the phase 1 study where steroids appeared to be associated with decreased efficacy of the IL12 production, Lukas said.
Priya Kumthekar, MD, assistant professor of Neurology in the Division of Neuro-Oncology, of Medicine in the Division of Hematology and Oncology and a member of the Robert H. Lurie Comprehensive Cancer Center of Northwestern University, was also a co-author of the study.
The clinical trial and correlative studies were funded by Ziopharm Oncology and National Institutes of Health grants 2P01CA163205 and CA069246-20.