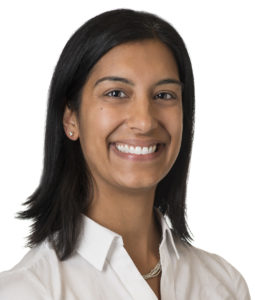 For patients with cancer, whose drugs can cost thousands of dollars per dose, the issue of high drug prices is critical.
Sheetal Kircher, MD, '11 GME, assistant professor of Medicine in the Division of Hematology and Oncology, saw the financial burden of cancer first-hand, both in the clinic and in her role as medical director of the Survivorship Institute at Robert H. Lurie Comprehensive Cancer Center of Northwestern University, and decided to take action.
"It was devastating to see people dealing not only with an uncertain mortality, but also their financial legacy, leaving their families with horrible debt," Kircher said.
Kircher decided to take part in a American Society of Clinical Oncology (ASCO) year-long health policy fellowship. Kircher spent time in Washington, D.C., exploring how health policies are developed and researching the complexities of the drug delivery pipeline for cancer drugs.
Using Ohio as an example, Kircher and her collaborators examined how reforming the role of pharmacy benefit managers (PBMs) can help reduce drug prices and increase transparency, recently publishing their findings in JAMA.
Read a Q&A with Kircher below.
What is the oncology drug delivery pipeline, and where do PBM's fit in?
On one end, you have the drug being made, and on the other end, you have the patient receiving the drug. In between, there's a flow of services and each serve a purpose.
For example, the payer serves the patient by providing health insurance. A PBM is a for-profit middleman that works for the payer to manage prescription drug health benefits.
When we surveyed ASCO members, the vast majority of people didn't know what a PBM is. I don't think I knew what a PBM was until I walked into the policy space, but it's a portion of the drug delivery chain that's often times not fully appreciated by patients and practitioners.
What did you find in Ohio?
Ohio Medicaid was contracting with PBM's and found that they were inappropriately making money due to lack of transparency. So, Ohio legislators passed a series of bills that caused Ohio Medicaid to take on all of the roles of the PBM, but within their own organization. This forced transparency thereby uncovered a lot of the practices that we've been worried about.
PBMs make money in a variety of ways including rebates, which they obtain from manufacturers because of the large volume of drugs they're purchasing. Due to lack of transparency, it is difficult to know what amount of the rebates are passed down to the payer and ultimately the patients.
The other source of income is something called clawbacks which involve the retroactive collection of fees from a pharmacy to the PBM. The amount of these clawbacks can be based on pharmacy performance metrics which are often times not relevant or appropriate for oncology.
What lessons can we learn from this?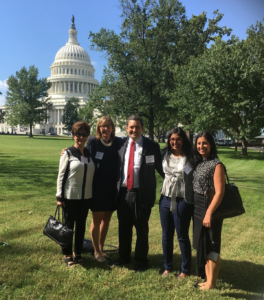 There's multiple levels of what we could do: where I sit as an oncologist is very different than if I sat at the Senate Finance Committee and actually had legislative power.
As oncologists, it is important to consistently provide evidence-based and value-based care to our patients. When you start to infuse value-based evidence into the way payers and PBMs interact with pharmacies and clinicians, hopefully we can find a way to align all stakeholder's goals to ultimately help patients.
States have long been fertile testing grounds for health policy innovation and Ohio is an excellent example for other states to follow. Ohio used both an empirical and regulatory approach to PBMs.  They robustly audited PBM practices to uncover unfair spread pricing which led Ohio Medicaid-managed plans to end their contracts with PBMs and adopt a more transparent model.  In addition, they have introduced legislation, such as prohibition of gag clauses, which could have a broader impact on all insurance markets in Ohio.
How did you become interested in health policy?
What brought me to this in the first place was my patients not only dealing with cancer, but dealing with the cost. There's a lot of interventions that could be done, but I oftentimes find the scope and number of people those types of interventions can help is rather small.  We need to change the system and policies so patients have access to the highest value drugs and services without cost barriers.
At the same time, the healthcare system is changing so much and there are not enough oncologists sitting at the table. The ASCO takes two health policy fellows every year, and the hope is that we continue to build a cohort of individuals that understand the issues deeply enough in order to sit at the table.
We need to continue to create research that is policy-relevant. We need to build a case in more than anecdotal stories, which are important: Patient stories drive congresspeople, but data is needed to compliment that.
You're not going to construct anything meaningful or sustainable without empirical data.
How can other healthcare professionals get involved in policy?
No matter what field you're in: medical student, doctor, nurse, etc.; there are avenues within professional organizations for advocacy. I don't think I fully appreciated until this year that the folks at your national organization are highly skilled, many of which have worked in the government, and desperately want care clinicians to share their stories, tell them the challenges that they're having.
I think that's a good place to start.