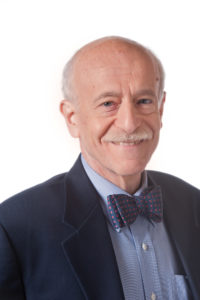 A drug called tanezumab reduced pain and improved physical function in patients with osteoarthritis of the knee or hip, according to the results of a large clinical trial published in JAMA.
Although further research into safety is needed, the treatment represents a potential new approach to pain management for osteoarthritis.
The study was led by Thomas Schnitzer, MD, PhD, professor of Physical Medicine and Rehabilitation, Anesthesiology and Medicine in the Division of Rheumatology.
Osteoarthritis, the most common form of arthritis, is a painful condition characterized by the breakdown of cartilage, ligaments and other joint structures. The disease affects more than 30 million people in the United States, and is a top cause of disability in older adults.
There is no cure for osteoarthritis; as such, treatment has largely focused on pain management and improving patients' ability to function normally. However, current drug options, including opioids and nonsteroidal anti-inflammatory drugs (NSAIDs), carry significant side effects and risks.
Tanezumab is part of a different class of drugs that inhibits nerve growth factor, a protein involved in pain signaling and expressed in the joints of patients with osteoarthritis.
Although previous preliminary studies demonstrated that tanezumab was effective in reducing pain associated with osteoarthritis, in 2010 the Food and Drug Administration placed a clinical hold on the drug due to safety concerns.
The current study, which used a lower dose of tanezumab than in most of the previous trials, is the first to evaluate tanezumab since the hold was lifted in 2015. The trial was also conducted with a subcutaneous formulation of tanezumab, while earlier studies almost exclusively used an IV formulation, according to the authors.
The multi-center study enrolled 698 patients with moderate to severe osteoarthritis of the knee or hip, who were not responding well to standard pain drugs. The participants were randomized to receive one of three regimens via subcutaneous injection: a placebo; tanezumab at 2.5 mg on day one of the trial and 5 mg at week eight; or tanezumab at 2.5 mg on day one and 2.5 mg at week 8.
At 16 weeks, patients who received tanezumab showed modest improvements in pain and physical function, compared to the placebo.
Although the trial was not designed to determine the safety of tanezumab, the investigators did observe more adverse events in the group treated with tanezumab.
A larger trial focused on safety of tanezumab for osteoarthritis patients is now ongoing, and additional research is also needed to confirm the efficacy of the treatment, the authors noted.
The study was sponsored by Pfizer Inc and Eli Lilly and Company, the manufacturers of tanezumab.
Schnitzer reported receiving nonfinancial support from Pfizer during the conduct of the study, and also reported performing clinical research for and receiving consulting fees from Pfizer and Eli Lilly and Company.