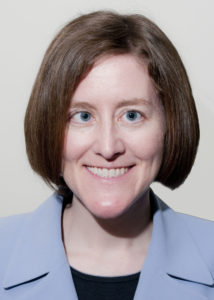 Daily vitamin D supplements did not significantly reduce the risk of Type 2 diabetes among adults at high risk for the disease, according to the results of a large clinical trial published in The New England Journal of Medicine.
Lisa Neff, MD, assistant professor of Medicine in the Division of Endocrinology, Metabolism and Molecular Medicine, was a co-author of the study.
Previous research had suggested a link between low blood levels of vitamin D and the risk of developing Type 2 diabetes, and small studies had further demonstrated improved pancreatic beta-cell function with vitamin D supplementation. However, it was unclear whether vitamin D supplements could in fact lower the risk of diabetes among patients.
The current study, the Vitamin D and Type 2 Diabetes (D2d) trial, was the largest to examine whether daily vitamin D supplementation helps prevent diabetes among people who are at high risk.
In the study, investigators at 22 academic medical centers across the U.S. randomly assigned 2,423 adults with prediabetes to receive either a daily supplement of 4,000 units of vitamin D3 or a placebo. The participants were screened for diabetes with blood tests every six months.
After a median follow-up of 2.5 years, the study found that slightly fewer participants in the vitamin D group (24.2 percent) developed diabetes than in the placebo group (26.7 percent), but this difference was not statistically significant.
The authors note that study participants were not selected for vitamin D insufficiency, and at the time of enrollment about 80 percent had vitamin D levels considered adequate; this may have limited the study's ability to detect a benefit of supplementation.
"Future studies should evaluate whether vitamin D supplementation reduces the risk of diabetes in individuals with prediabetes and very low levels of vitamin D," Neff said.
Neff and her collaborators are also digging deeper into the results of the current trial.  "We are continuing to analyze data collected in this study and plan to address other important questions about risk factors for diabetes and the role of vitamin D in health," she said.
The planning phase of the D2d trial was funded by the National Institute of Diabetes and Digestive and Kidney Diseases (NIDDK) through a multicenter clinical study implementation planning grant to Tufts Medical Center in Boston (U34DK091958). Planning was also supported, in part, by the Intramural Research Program of the NIDDK. The conduct of the trial was supported primarily by the NIDDK and the Office of Dietary Supplements of the National Institutes of Health through the multicenter clinical study cooperative agreement (U01DK09824) to Tufts Medical Center, where the D2d Coordinating Center is based. The trial also received secondary funding from the American Diabetes Association to Tufts Medical Center (1-14-D2d-01). Educational materials were provided by the National Diabetes Education Program.