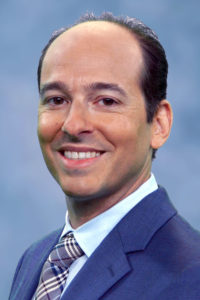 A drug called regorafenib significantly improved progression-free survival in patients with metastatic osteosarcoma, according to the results of a clinical trial published in the Journal of Clinical Oncology.
"This exciting study showed that in a rare cancer with limited treatment options, new therapies can be discovered and improvements can be made in patient survival," said co-author Mark Agulnik, MD, professor of Medicine in the Division of Hematology and Oncology and medical director of the Clinical Trials Office at the Robert H. Lurie Comprehensive Cancer Center of Northwestern University.
Osteosarcoma is the most common type of bone cancer, and it tends to occur more frequently in children and adolescents. Patients are typically first treated with surgery and chemotherapy; but for those who experience relapse and metastasis, there are limited treatment options.
Previous research had suggested that regorafenib, an oral multikinase inhibitor, might provide a benefit in osteosarcoma.
The current trial, conducted through the Sarcoma Alliance for Research Through Collaboration (SARC), was designed to investigate whether regorafenib improved progression-free survival in patients with advanced osteosarcoma.
The multi-center phase II study enrolled 42 patients with progressive metastatic osteosarcoma who had all previously received at least one form of therapy. Participants were randomized to receive either regorafenib or a placebo.
Investigators found that progression-free survival among participants who received regorafenib was 3.6 months, compared to 1.7 months in the control group, and no new safety concerns were observed in the trial. Adverse events were considered manageable.
Regorafenib should therefore be considered a treatment option for patients with relapsed metastatic osteosarcoma, the authors concluded.
"For current patients without chemotherapy or clinical trial options, regorafenib is being prescribed based on the findings from this study," Agulnik said.
In a separate phase II trial, Agulnik and collaborators through the Midwest Sarcoma Trials Partnership are also investigating the use of pazopanib and topotecan in patients with metastatic osteosarcoma who have experienced disease progression after chemotherapy.
The regorafenib clinical trial was supported in part by Bayer HealthCare Pharmaceuticals, which also provided regorafenib. Agulnik reported a past consulting or advisory role with Bayer.