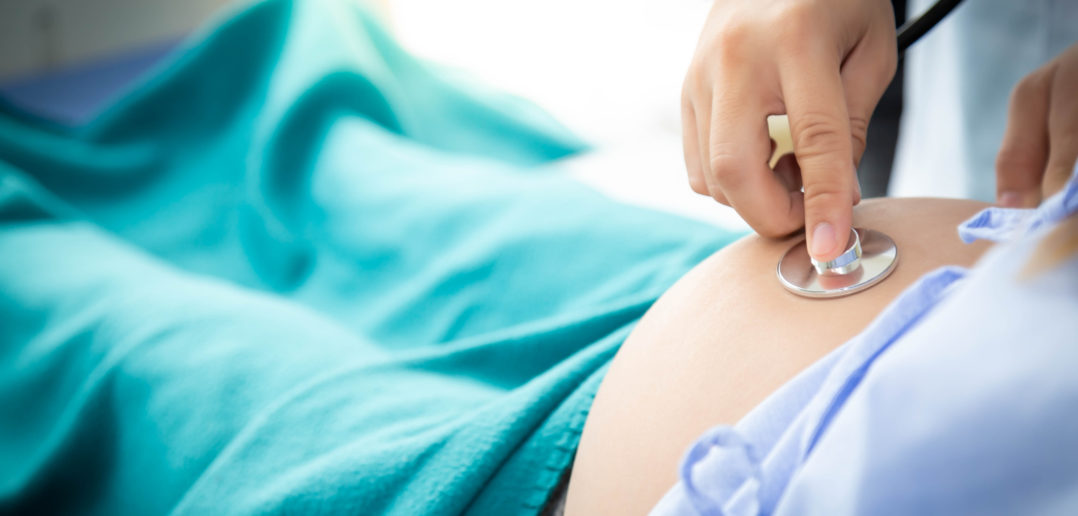 For many women, the checkups during the nine months of their pregnancy are the most contact they'll have with healthcare providers throughout their entire lives. This is not by accident or through an overabundance of caution — maternal health during pregnancy and delivery is critical for both baby and mother, and has lifelong ramifications.
This time period — with a high level of patient motivation and engagement — also presents a golden opportunity for health interventions across a variety of conditions. However, studies in obstetrics have long faced major obstacles, and preconceptions about maternal care can be difficult to change.
Northwestern investigators are skilled in the delicate nature of maternal-fetal investigation, and have built a multi-disciplinary enterprise that is making critical discoveries, with significant clinical implications and real-world consequences.
For example, Northwestern is one of 12 centers that make up the Maternal-Fetal Medicine Units (MFMU) Network, a research network funded by the National Institutes of Health that aims to improve maternal and fetal outcomes through landmark clinical trials.
"It's a real privilege to be part of the MFMU, because it's setting the rules and guidelines for how obstetrics is practiced," said Alan Peaceman, MD, chief and professor of Maternal-Fetal Medicine in the Department of Obstetrics and Gynecology.
Making Weight Loss Possible
There is a fundamental obstacle in studying pregnant women: Investigators don't want to risk harming a developing fetus. For example, many interventions that target weight are considered off-limits in pregnant women, according to Michelle Kominiarek, MD, associate professor of Obstetrics and Gynecology in the Division of Maternal-Fetal Medicine.
"As physicians, we always felt like they're pregnant, we can't do anything about obesity or excessive gestational weight gain — you're not supposed to take weight-loss medication and you can't have bariatric surgery," Kominiarek said.
With a full third of Americans suffering from obesity, the negative outcomes from overweight pregnancies or excess weight gain during pregnancy are staggering. Even just higher-than-normal blood sugar during pregnancy can increase the risk of diabetes or obesity for both mother and child, according to a recent study led by Boyd Metzger, MD, professor emeritus of Medicine in the Division of Endocrinology, Metabolism and Molecular Medicine, and published in JAMA.
But the wealth of patient-provider contact and motivations during the life transition of pregnancy provide a prime opportunity for interventions.
"It's a time where behaviors change; people quit smoking or quit drinking, all for the sake of the pregnancy — so let's use that," Kominiarek said.
In particular, Kominiarek is investigating whether activity-tracking devices can be combined with health behavior interventions to help pregnant women meet their weight goals, and recently published preliminary findings.
"We found that patients liked wearing the devices and would recommend them to their friends, and thought the devices helped them stay active during pregnancy," Kominiarek said. "Northwestern is an ideal place to do these studies because it has the potential for so many multidisciplinary collaborations — not just with medicine, but with nutritionists and health behavior specialists as well."
Another common stumbling block in maternal research is enrolling participants. Women have been historically excluded from clinical trials, and even today, timing is often not on the investigators' side.
"Ideally, we'd like to get access to these patients before they get pregnant, or at least in the first couple months," Peaceman said. "But most often they learn about studies when they go to the doctor for the first time, usually two or three months into the pregnancy."
Peaceman led a recent study that used online monitoring and teleconference calls with nutritionists to try and reduce excess weight gain during pregnancy, publishing the findings in the journal Obesity. While the intervention was successful in reducing weight gain by an average of four pounds, the reduction did not result in fewer complications, such as cesarean sections or pre-eclampsia.
"We think that by the time these women are in the second trimester, it may already be too late to change important outcomes," Peaceman said. "To lower the risk of obstetrical complications, they may have to start changing their lifestyle before or immediately after they conceive."
Feinberg has a strong recruitment apparatus — one of the best in the nation, according to Peaceman — but there are still improvements to be made.
"We've worked hard to maintain a culture where our patients are willing to participate in clinical research," Peaceman said.
Changing C-Section Assumptions
Although research in maternal-fetal medicine remains challenging, effective recruitment and a culture of collaboration at Northwestern has made changing preconceptions about maternal care possible, as shown by a recent study published in the New England Journal of Medicine.
Up until now, the prevailing wisdom in obstetrics was that inducing labor increased the risk of caesarean delivery, according to William Grobman, MD, MBA, the Arthur Hale Curtis, MD, Professor of Obstetrics and Gynecology and senior author of the study.
"I can't express how fundamental this teaching was," Grobman said.
But the landmark studies from the 1980s were methodologically flawed, according to Grobman, and since then, small observational studies had hinted at inconsistencies. So Grobman, partnering with the MFMU, set up a clinical trial of 6,000 patients at 40 sites across the country.
The investigators found that inducing labor at 39 weeks actually reduced the risk of caesarean delivery — the exact opposite of what had been taught in medical schools for decades. This underlines the importance of keeping an open mind in pregnancy research, Grobman said.
"Sometimes there's a sort of a kernel of error at the very beginning that then gets perpetuated over time," Grobman said. "We can't forget how important it is to go back and look at where these beliefs originated."