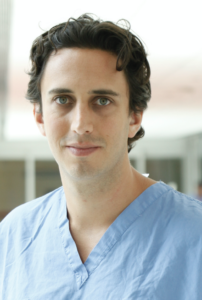 A recent Northwestern Medicine study found that patients with glioblastoma responded better or worse to immunotherapy depending on the presence of certain mutations in their tumors.
These findings, published in Nature Medicine, could improve management of patients with glioblastoma, said Adam Sonabend Worthalter, MD, assistant professor of Neurological Surgery and co-senior author of the study.
"Whereas careful validation of these findings is necessary, on a clinical basis, if a patient has these MAP kinase-activating mutations, I would argue that the risk-benefit balance would favor trying PD-1 inhibitor immunotherapy on particular cases," said Sonabend. "Given how rare these mutations are in glioblastoma, this will not happen often, but for select patients, our findings might influence decision-making."
While immunotherapy has found success treating other cancers, such as melanoma or bladder cancer, the therapy struggles against glioblastoma, a particularly deadly brain cancer.
Regardless of the specific therapy, late-stage care for some glioblastoma patients includes taking samples of the tumor and sequencing its genetic code, but the information often does not guide decision-making, Sonabend explained.
"It's interesting, because we learn how these tumors are growing and what oncogenic pathways are activated, but commonly these sequencing results do not lead to a different therapy that we can offer to the patient," Sonabend said.
To understand how a tumor's genetics impact treatment, the scientists profiled 66 patients with glioblastoma, tracking their response to PD-1 immune checkpoint inhibitor therapy over time. Genomic analysis revealed that many of the patients who did not respond to therapy had tumors with mutations in a gene called PTEN.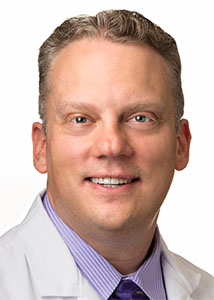 According to Sonabend, these PTEN-rich tumors had gene expression that suggested a high number of regulatory T cells. Normally, these cells work to depress immune system function, guarding against the immune system attacking the body's own cells. On the flip side, too many of these regulatory T cells could overly dampen the immune system, making it easier for cancers to proliferate.
However, when the investigators examined the tumors, they didn't find any more immunosuppressive T cells in non-responder patients.
"We were scratching our heads; how could some tumors have higher levels of activation for the genes for the T cells, but not have more of these cells?" Sonabend said.
So, they used RNA sequencing to look at the gene expression of individual tumor cells, finding that the tumor cells themselves were expressing the regulatory T cell genes – potentially mimicking their function. While Sonabend cautions that these findings are simply observational, this could be part of the reason immunotherapy is less effective in treating glioblastomas.
On the other hand, patient tumors with mutations in the MAP kinase (MAPK) pathway responded better to immunotherapy treatment, according to the study. MAPK mutations are present in about 40 to 50 percent of certain pediatric brain tumors, but are extremely rare in glioblastomas. The scientists are unsure of the mechanisms that make MAPK-rich tumors amenable to immunotherapy and further validation of these mutations as biomarkers is required, according to Craig Horbinski, MD, PhD, associate professor of Pathology and of Neurological Surgery, and co-author of the study.
"In experimental models, we need to see if these MAPK and PTEN alterations show the same kinds of pro- and anti-immunotherapy effects, respectively," Horbinski said. "In humans, we need to study these associations with immunotherapy on a prospective basis, in new, separate sets of patients."
Even so, Sonabend believes these findings could help patients today.
"We have little to offer glioblastoma patients, so for the time being, if a patient of mine had these mutations, I would offer immunotherapy," Sonabend said. "This is a big deal for an admittedly small group of patients."
Other Feinberg co-authors include Michael Cloney, MD, MPH, third-year resident in Neurological Surgery, Rimas Lukas, associate professor of Neurology in the Division of Neuro-oncology and Jonathan Yamaguchi, a fourth-year medical student.
Sonabend and Horbinski are members of the Robert H. Lurie Comprehensive Cancer Center of Northwestern University.
This work has been funded by National Institutes of Health grants R01 CA185486, R01 CA179044, U54 CA193313, U54 209997 and R01 NS103473; NSF/SU2C/V-Foundation Ideas Lab Multidisciplinary Team PHY-1545805, 2018 Stand Up To Cancer Phillip A. Sharp Innovation in Collaboration Awards and Keep Punching Foundation, Northwestern 5DP5OD021356-04, P50CA221747 SPORE for Translational Approaches to Brain Cancer, developmental funds from the Lurie Cancer Center NCI Support Grant no. P30CA060553, the Medical Scientist Training Program T32GM007367, the CUIMC CTSA TL1 Precision Medicine Fellow 1TL1TR001875-01 and Swim Across America.