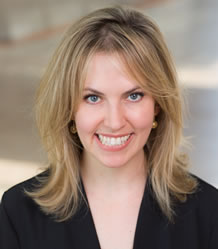 Analysis of the genomes of patients with fragile X syndrome revealed nine single-nucleotide polymorphisms that are strongly associated with the disease, according to a Northwestern Medicine study published in the journal Molecular Psychiatry.
Fragile X syndrome (FXS) is caused by a repeat expansion mutation that is maternally inherited. These type of mutations typically don't appear in genome-wide association (GWA) analyses.
Finding commonalities among patients with FXS indicates that the local genomic context of the causal mutation is more important than previously realized, according to Molly Losh, PhD, the JoAnn and Peter Dolle Chair in Learning Disabilities, Communication Sciences and Disorders at the Northwestern School of Communication, and co-author of the study. Losh is also and associate professor of Psychiatry and Behavioral Sciences.
FXS is the most common inherited cause of intellectual disability, and the most common known genetic cause of autism spectrum disorder (ASD). It is caused by an expansion mutation in a gene on the X chromosome — called FMRI — but the exact nature of the mutation varies from person to person.
In the current study, Losh and her collaborators performed GWA analyses on 355 individuals; 89 with FXS and 266 healthy controls.
The scientists found nine genetic variants called single-nucleotide polymorphisms (SNPs) that were present in individuals with FXS at a significantly higher rate when compared to the controls. These SNPs were located near the FMRI gene, indicating a broad genetic region of significance, according to the study.
While local DNA features usually have some influence on single-gene, de novo disorders like FXS, consistently finding the same SNPs across individuals means there may be a population-level genetic mechanism, the authors said. These genes are present in up to 18 percent of individuals with European ancestry, and may predispose descendants to the mutations that cause FXS.
It's possible that expansion mutations are repeated and compounded generation after generation, eventually leading to FXS. According to the authors, these mutations could potentially be used as a genetic marker for disease risk.
Subjects with the FXS-associated SNPs would be strong candidates for a test that detects the FXS-causing FMR1 expansion mutation, as that test is not readily available and highly specialized. Other investigations suggest this mechanism is also present in Huntington's disease and amyotrophic lateral sclerosis, underlining the complex hereditary mechanisms behind even ostensibly simple single-gene diseases.
This work was supported by an Autism Speaks award and National Institutes of Health/National Institute of General Medical Sciences, Centers of Biomedical Research Excellence, Center for Psychiatric Neuroscience grant P30 GM103328.