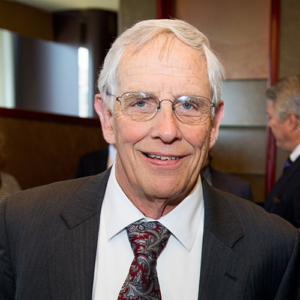 Michael Schafer, MD, '72 GME, professor and former chair of Orthopaedic Surgery, passed away at the age of 76.
The longest-serving chair in the department's history, Schafer will be remembered as an excellent surgeon, a trusted mentor and a visionary leader.
"For the past seven years I have been proud to work alongside Dr. Schafer," said Terrance Peabody, MD, chair and Edwin Warner Ryerson Professor of Orthopaedic Surgery. "I, like many others, have greatly benefited from his advice and counsel. I will most remember his faith, his integrity and his devotion to family and service."
Schafer specialized in sports medicine and spinal deformity surgery, with much of his career devoted to investigating better ways to treat scoliosis. In addition, he served as an orthopaedic consult for the Chicago Cubs for over 25 years, and spent a number of years providing care to the Chicago Bears and Northwestern University athletes.
Schafer earned his medical degree from the University of Iowa in 1967. After completing an orthopaedic surgery internship at Chicago Wesley Memorial Hospital, Schafer joined Northwestern for an orthopaedic surgery residency in 1968.
Schafer made an immediate impact upon his arrival at Northwestern, winning the Resident of the Year Award during his first year of training. He became a faculty member in the Department of Orthopaedic Surgery in 1974 and quickly rose through the ranks due to his leadership qualities and ability. In 1979, he was appointed chair of the department.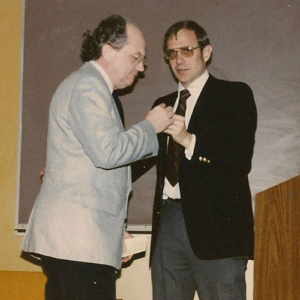 During his time as chair, Schafer was dedicated to medical education, serving as director of the orthopaedic surgery residency program and training more than 300 orthopaedic surgery residents and fellows during his tenure.
Outside of Northwestern, Schafer was a member of the Accreditation Council for Medical Graduate Education's residency review committee for orthopaedic surgery and chaired several committees on educational issues for the American Academy of Orthopaedic Surgeons, among many other professional activities.
His leadership, clinical care and research have been recognized with numerous awards over the course of his career, including most recently, the Orthopaedic Research and Education Foundation's highly prestigious William W. Tipton, Jr., MD Leadership Award.
In 2011, Schafer stepped down from his chairmanship while continuing to serve as professor and see patients at Northwestern Memorial Hospital and Ann & Robert H. Lurie Children's Hospital of Chicago.
Schafer is survived by his wife, Eileen, five children and 18 grandchildren.