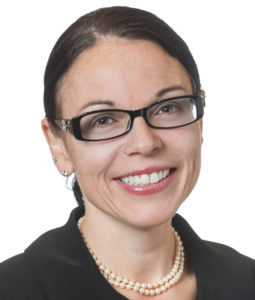 A new center has been established within Feinberg's Institute for Public Health and Medicine, aiming to serve as a hub for students, faculty and staff engaged in efforts to improve health equity.
The Center for Health Equity Transformation (CHET), led by Melissa Simon, MD, MPH, '06 GME, the George H. Gardner Professor of Clinical Gynecology, will build research infrastructure, conduct workforce development and work closely with community partners in the effort to advance population health equity.
"I am so grateful to Dean Neilson and Feinberg, the Robert H. Lurie Comprehensive Cancer Center and Northwestern Medicine leadership for this amazing opportunity to create and lead the Center for Health Equity Transformation," said Simon, also vice chair for clinical research in the Department of Obstetrics and Gynecology and a professor in the Departments of Preventive Medicine and Medical Social Sciences.
"There is some amazing health equity work being done across the entire Northwestern Campus, and I hope that this center can serve as a welcoming home and resource to support current work and importantly — to catalyze even more transformational research, education and training that will move the needle in eliminating health disparities and promoting health equity in all sectors," Simon said. "This center demonstrates Northwestern's sincere commitment to not just improve health equity, but to transform health and healthcare delivery to achieve health equity."
Health touches every aspect of an individual's life, but a bevy of academic literature has linked an individual's health status to their education, housing, employment, geographic location and more, Simon said; that interconnectivity requires a transdisciplinary approach to improving health equity, starting with scientific investigation.
"Ensuring equitable outcomes and the elimination of health disparities is among the most important issues facing our healthcare system today. This new center will serve as a catalyst for population health and community efforts focused on health equity, and I am sure that Melissa will provide dynamic leadership to these critical efforts," said Eric G. Neilson, MD, vice president for medical affairs and Lewis Landsberg Dean.
CHET will unite the talent on the Chicago and Evanston campuses, building stronger ties between the Institute for Public Health and Medicine (IPHAM), the Robert H. Lurie Comprehensive Cancer Center, Feinberg and Northwestern as a whole, by encouraging collaborative grants and projects with an emphasis on measurable outcomes and community engagement.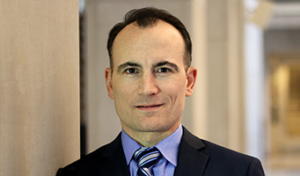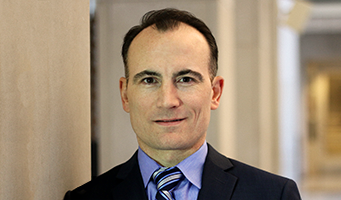 "This will enable a new hub of growth for our many areas of health equity research currently happening across multiple other IPHAM centers," said Ronald Ackermann, MD, MPH, director of IPHAM and co-director of the Center for Diabetes and Metabolism, senior associate dean for public health and a professor of Medicine in the Divisions of General Internal Medicine and Geriatrics and Endocrinology and of Medical Social Sciences. "This is a visible and meaningful way to demonstrate our longstanding and lasting commitment to health equity."
The new center will also shape health equity through workforce development, conducting and connecting education and training programs across the entire Northwestern community to integrate health equity education and research opportunities. In particular, encouraging early entry into health equity careers is a priority for the center, according to Simon.
Both Simon and Ackermann are members of the Robert H. Lurie Comprehensive Cancer Center of Northwestern University.
Listen to a episode of the Breakthroughs Podcast featuring Melissa Simon, MD, MPH: