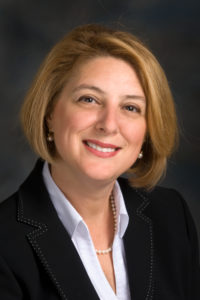 A drug called mogamulizumab significantly improved progression-free survival for patients with cutaneous T-cell lymphoma, according to the results of a clinical trial published in The Lancet Oncology. The findings led to the FDA's recent approval of the drug.
"For patients affected by this debilitating disease, we can now offer a novel and effective treatment option," said co-author Barbara Pro, MD, professor of Medicine in the Division of Hematology and Oncology and a member of the Robert H. Lurie Comprehensive Cancer Center of Northwestern University.
Cutaneous T-cell lymphoma (CTCL) is a rare cancer of T-cell lymphocytes that primarily affects the skin. There is no cure, and the disease is difficult to treat, with few therapy options.
Mogamulizumab is a novel targeted therapy that binds to a protein called CCR4 that is expressed on the surface of malignant T-cells.
In a large multi-center phase III trial, 372 patients with the two most common subtypes of CTCL — Mycosis fungoides and Sézary syndrome — who had not responded to prior treatment were randomized to receive either mogamulizumab or vorinostat, a standard therapy.
The investigators found that treatment with mogamulizumab significantly prolonged progression-free survival, as compared to vorinostat. Mogamulizumab was also found to be superior in terms of quality of life and the proportion of patients who achieved an overall response.
Side effects of mogamulizumab were considered manageable, with the most common being infusion-related reactions, rash, diarrhea and fatigue.
Based on these findings, the FDA approved mogamulizumab for the treatment of adult patients with relapsed or refractory Mycosis fungoides and Sézary syndrome who had received at least one prior systemic therapy. It is the first FDA approval of a drug specifically for Sézary syndrome and also offers a new treatment option for patients with Mycosis fungoides.
The study was supported by Kyowa Kirin, which manufactures mogamulizumab.
Read more: