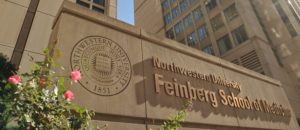 In June, more than a dozen Feinberg entrepreneurs participated in a program called INVOForward to learn how to move their health information technologies toward commercialization and, ultimately, use their innovative ideas to improve human health.
INVOForward — a four-week mentorship program designed to increase biomedical entrepreneurship at Northwestern — is just one example of the many ways innovation and entrepreneurship have expanded at Feinberg in recent years.
First launched in September 2017 with a focus on medical devices, INVOForward helps entrepreneurial teams throughout Northwestern identify their products' market fit and fine-tune their business value proposition.
Seven teams participated in this summer's cohort concentrated on health information technologies; six of the teams were made up of at least one Feinberg faculty member, clinician, scientist or student.
Over the four-week period, the teams each conducted 30 interviews with various stakeholders, researched pricing and regulatory strategy, and learned the landscape of their intellectual property and competition. The program also included office hour support, virtual classes on topics ranging from competitive analysis to conducting a customer discovery interview, and a final pitch presentation.
"It's great to see so much interest from Feinberg biomedical investigators in the INVOForward Commercialization Education Program," said Dimitra Georganopoulou, PhD, director of commercialization at INVO, Northwestern's Innovation and New Ventures Office. "An increasing number of scientists are becoming interested in the innovation lifecycle and the ultimate impact on patients, as well as the journey of commercialization and how it can connect to translational funding, commercialization resources or entrepreneurial support."
The Path to Commercialization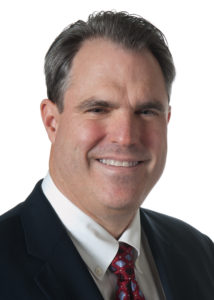 The Ancillary Genomic System (AGS) — built by a team at Feinberg involved in the eMERGE research project — is a novel software tool that integrates a patient's genetic data into an actionable form in the electronic health record (EHR), enabling clinician decision support.
After the platform started receiving interest from other institutions, the team worked with the INVO office to submit a patent and became interested in moving the technology further along the path toward commercialization.
"INVOForward was a perfect chance to get hands on and gain some experience in the world of startups, while figuring out if we have a platform that others might be interested in," said Tim Herr, a doctoral student in health and biomedical informatics in the Health Sciences Integrated Program, and a member of the AGS team. "Interviewing all the different stakeholders was extremely valuable and really helped me realize the potential of what we're working on."
On June 29, the final day of the program, the INVOForward teams pitched their products to a "Shark Tank"-like panel of venture capital investors — and Herr's team went home with first place.
"For anyone who does not have a business background, INVOForward is immensely valuable," said AGS principal investigator Justin Starren, MD, PhD, deputy director of Northwestern University Clinical and Translational Sciences Institute (NUCATS) and chief of Health and Biomedical Informatics in the Department of Preventive Medicine.
Other INVOForward teams featured technologies from a wide range of departments at Feinberg, including Keep It Up, an online HIV prevention intervention, led by Brian Mustanski, PhD, director of the Institute for Sexual and Gender Minority Health and Wellbeing, and 3D Anatomy Pix, an educational software platform for teaching human anatomy, created by Kirsten Moisio, PT, PhD, associate professor of Physical Therapy and Human Movement Sciences.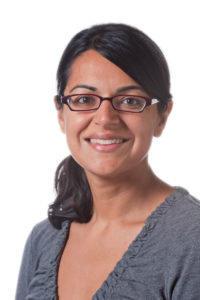 Amisha Wallia, MD, '11 MS, '08, '11 GME, assistant professor of Medicine in the Division of Endocrinology, participated in INVOForward to learn more about disseminating her team's Do-It-Yourself Diabetes Toolkit — an educational tool with both software and hardware components for new diabetes patients — that is currently in development.
"This will hopefully be an important tool for patients to feel comfortable with diabetes. We hope to make using a glucose meter and/or injecting medicine seem less daunting or scary," Wallia said. "INVOForward really opened our eyes to the potential of entrepreneurship and commercialization. Because we have physical components we knew someone would have to pay for the kits to be made and distributed to get in the hands of patients. The INVOForward process allowed us to hear the voices of different stakeholders and customers, and made us think about potential next steps in this process."
In the fall, INVOForward will kick off its third program, with a cohort of teams focused on therapeutics.
To learn more about INVOForward and upcoming programs, visit INVOForward or direct questions to INVOForward@northwestern.edu
Read more: