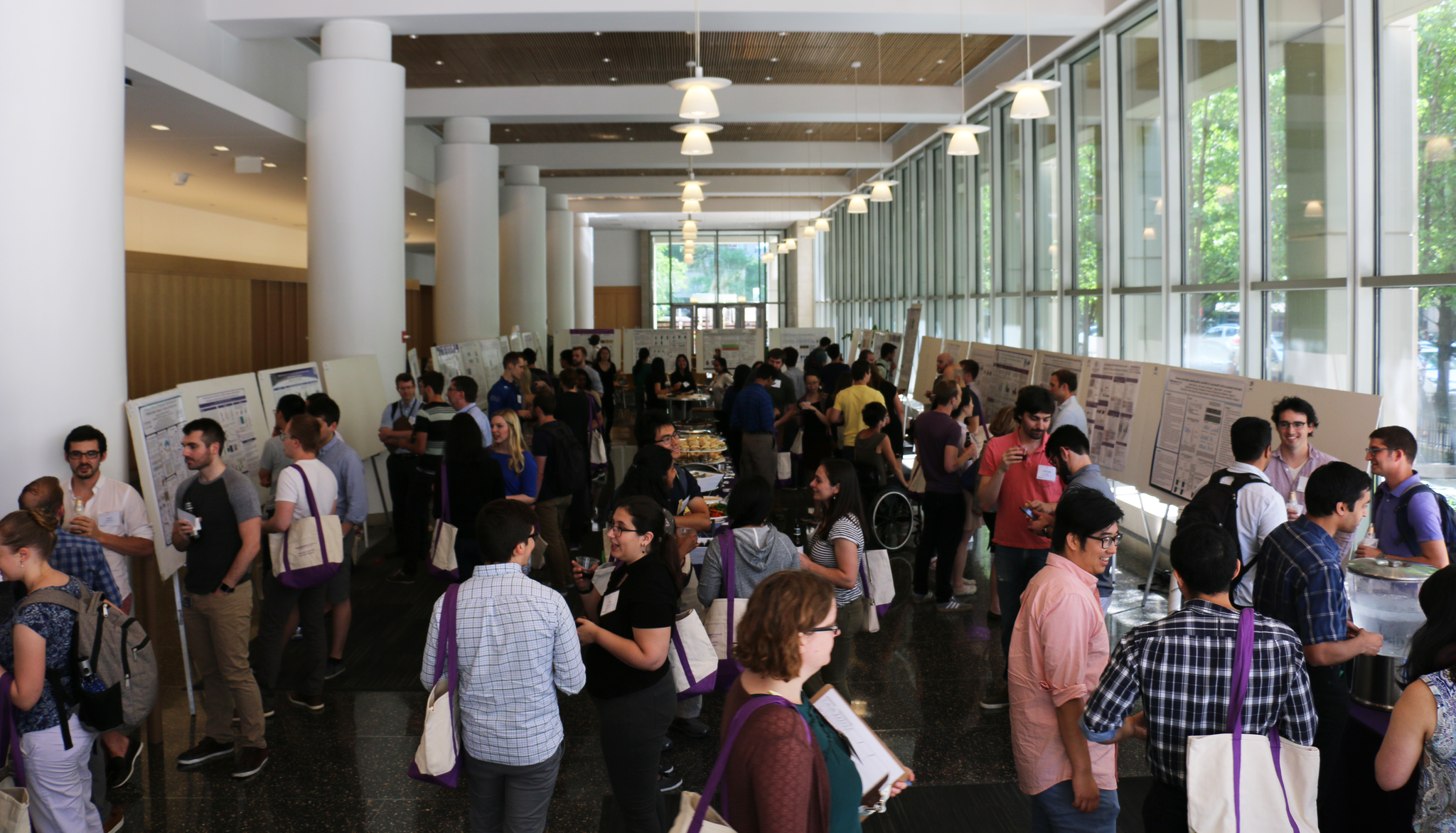 Students and faculty from the Medical Scientist Training Program (MSTP) gathered to discuss scientific posters and listened to a pioneer physician-scientist present on life after graduate school at the program's annual student poster session, held July 13 at the Robert H. Lurie Medical Research Center.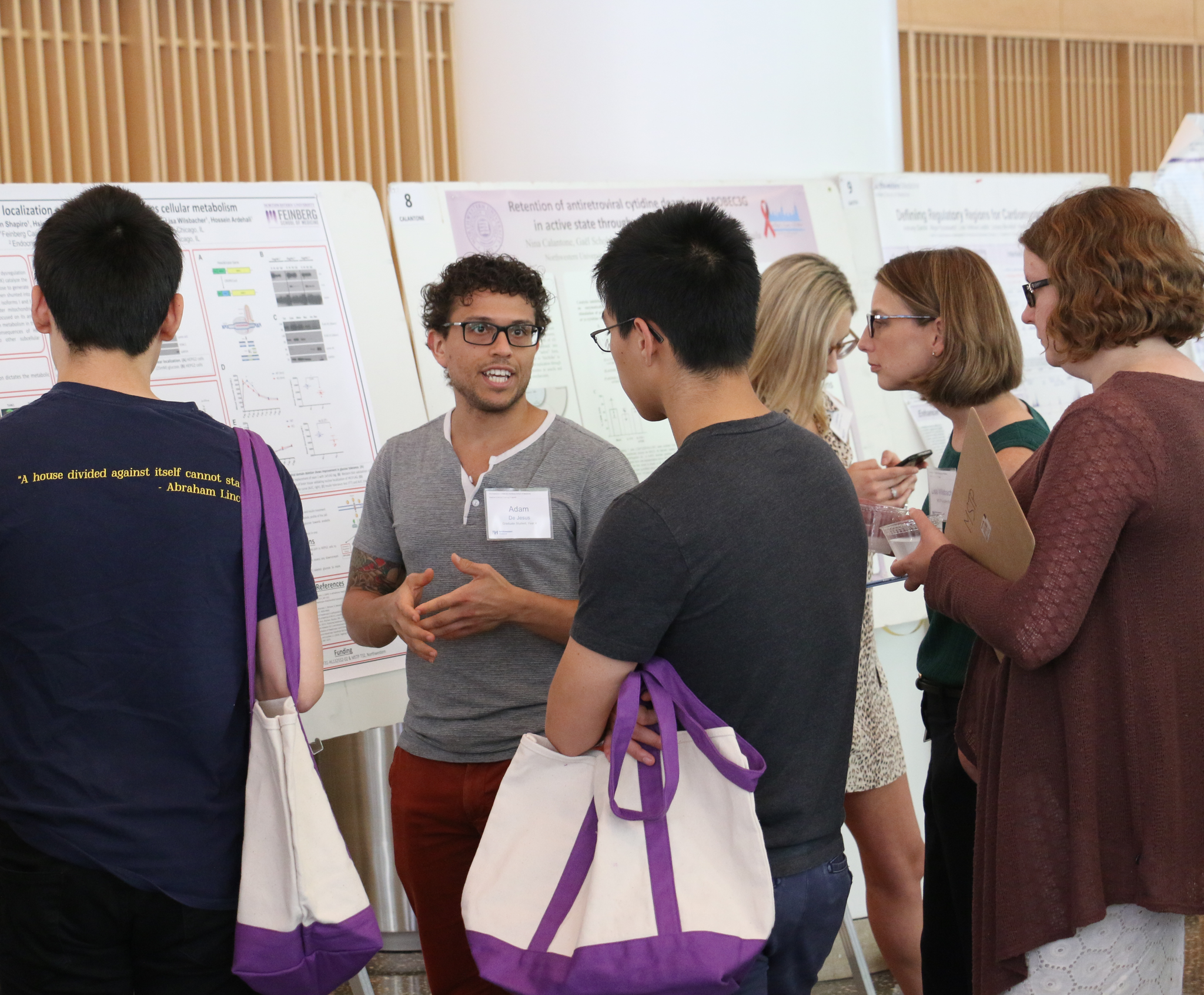 The poster session is the first phase of the MSTP Student-Faculty Retreat, a two-day overnight gathering including a combination of scientific, career-building and recreational activities. Rex Chisholm, PhD, vice dean for Scientific Affairs and Graduate Education, welcomed attendees to the event.
"MSTP has always been a jewel of Feinberg," said Chisholm, also the Adam and Richard T. Lind Professor of Medical Genetics and a professor of Cell and Molecular Biology and of Surgery. "I'm looking forward to seeing these posters and spending this weekend with all of you."
Students and faculty then attended the poster session and reception, enjoying food and drinks while discussing posters highlighting projects from current MSTP students.
Prarthana Dalal, a fourth-year MSTP student, is investigating a molecular pathway that assists autoimmune activity in white blood cells.
"They can be helpful in fighting infection, but in autoimmune diseases some can travel into tissue and cause tissue damage," Dalal said. "We wanted to understand the pathway that's involved in getting white blood cells out of blood vessels."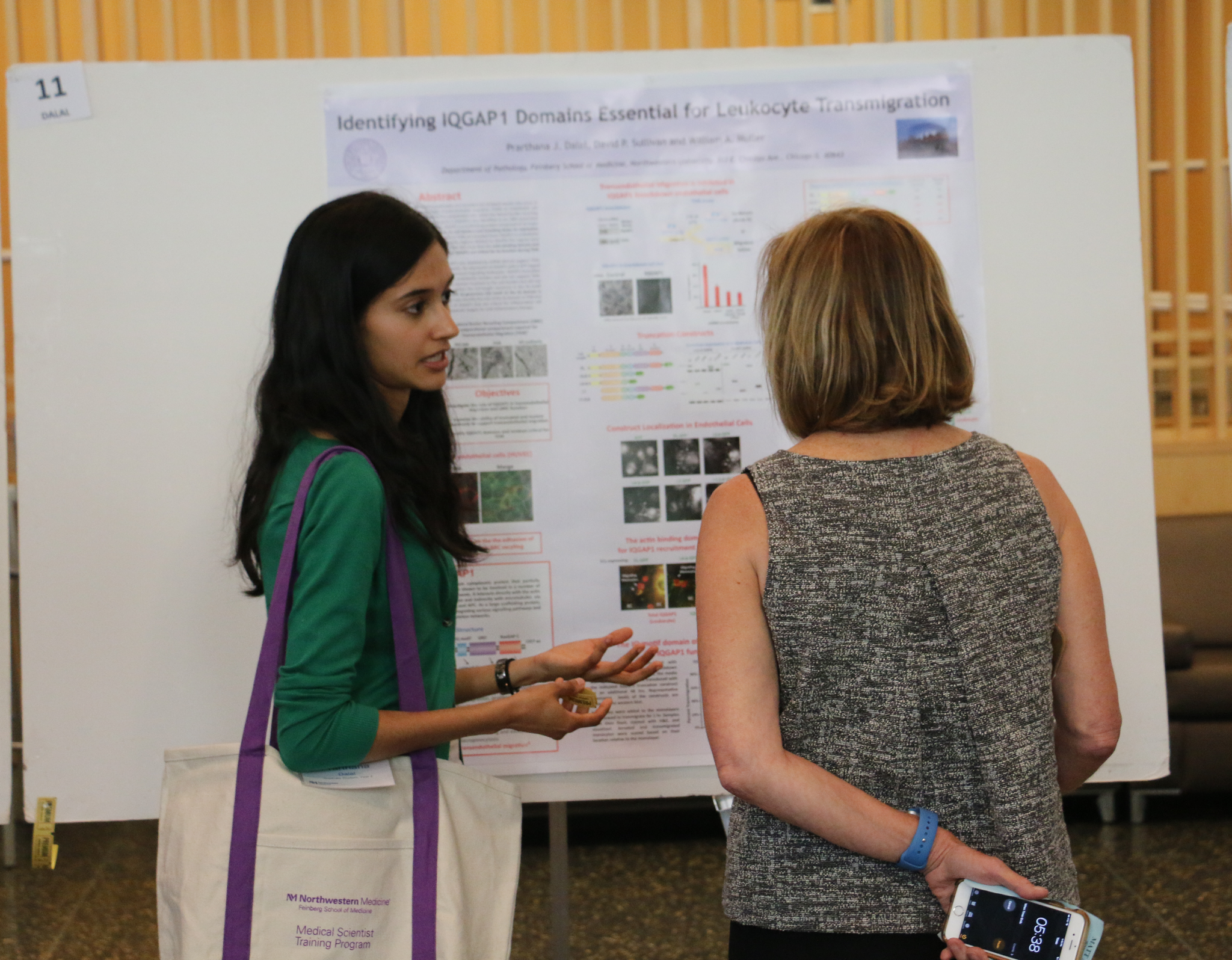 Along with her advisor William Muller, MD, PhD, professor of Pathology, Dalal found that a molecule called IQGAP1 helps white blood cells pass through the cells that line blood vessels, allowing white blood cells to cause damage to the tissue beyond the vessels. In addition to the scientific findings, Dalal said she learned cell staining techniques she will use in the future.
"Being able to stain for endothelial cells and leukocytes is important because you want to be able to pick out individual cells and proteins," Dalal said. "It's broadly translatable to a variety of research."
Some students focused less on molecular mechanisms and more on translational science, such as Dalton Kim, a third-year MSTP student who developed a small-molecule inhibitor to improve treatment for pediatric T-cell acute lymphoblastic leukemia.
In the disease, overexpression of an enzyme leads to downstream chemotherapy resistance in T-cells, so Kim constructed a molecule that blocks the effects of overexpression.
"We were able to decrease cell viability of harmful T-cell lines from patients," said Kim, who worked on the project with Karl Scheidt, PhD, professor of Pharmacology. "This could be the first targeted therapy for pediatric T-cell acute lymphoblastic leukemia."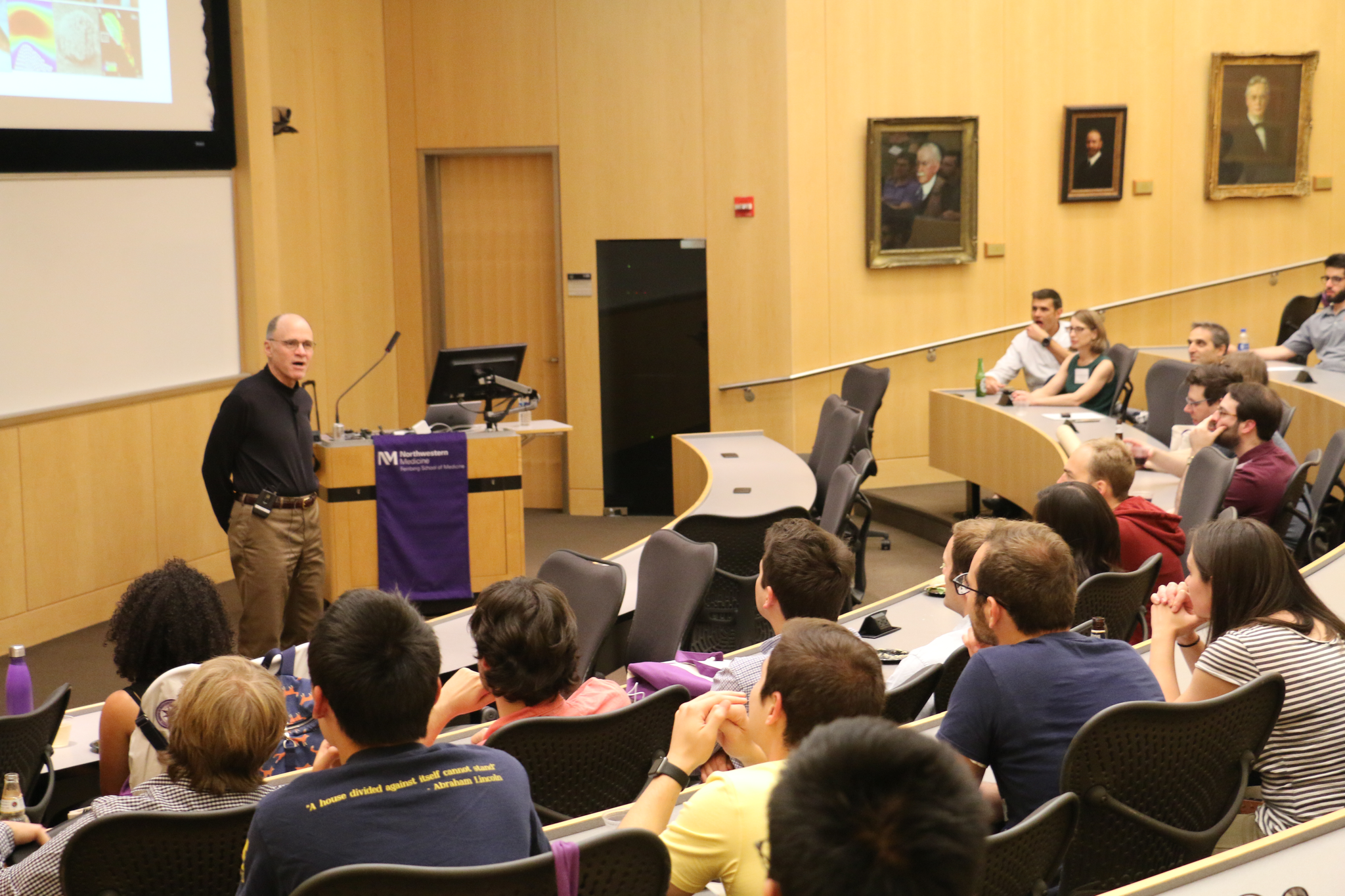 To round out the day, Lawrence Brass, MD, PhD, professor of Medicine at the University of Pennsylvania and director of that institution's MSTP, spoke about the evolution of physician-scientist training over the past forty years and advised students on their post-graduate lives.
"I find that it's not uncommon for people to understand how they got to where they are — in the MSTP — but not to be entirely sure what they're going to do after it," Brass said. "Getting the right first job and funding your research hobbies are important for a physician-scientist."
Chisholm, Muller and Scheidt are all members of the Robert H. Lurie Comprehensive Cancer Center.