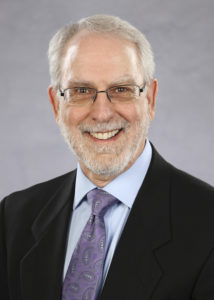 Middle-aged men with erectile dysfunction had a greater risk of experiencing cardiovascular events such as heart attack or stroke, according to a research letter published in Circulation.
These findings suggest erectile dysfunction (ED) could be used as an independent predictor of cardiovascular health, a practice that could improve preventive care, according to Philip Greenland, MD, the Harry W. Dingman Professor of Cardiology, director of the Center for Population Health Sciences in the Institute for Public Health and Medicine (IPHAM), and co-author of the study.
Vascular ED and cardiovascular disease (CVD) often share underlying disease mechanisms, but evidence documenting ED as an independent predictor of cardiovascular events is limited.
While standardized cardiovascular risk scores in the United Kingdom include ED as a risk factor, it remains absent from U.S. scores, which use other factors such as obesity, hypertension, diabetes and smoking. This absence may paint an incomplete picture of a patient's cardiovascular health, according to the study.
To investigate if ED could be used as an independent predictor, the scientists used data from the Multi-Ethnic Study of Atherosclerosis (MESA), an ongoing long-term study that examines early or sub-clinical atherosclerosis in more than 6,000 individuals.
ED symptoms were reported by more than 45 percent of male participants, whose mean age was 69 years. After controlling for medication usage and other risk factors, a significantly greater proportion of these patients experienced cardiovascular events, as compared to the population without ED.
These findings have important clinical ramifications for risk stratification in middle aged men, according to the study. Asking about and documenting ED may justify more aggressive preventive therapy in these patients, such as lipid-lowering drugs and aspirin.
ED should be viewed as a potential cardiovascular risk — not just as a urologic or psychological disorder, according to the authors.
Greenland is also a professor of Preventive Medicine in the Division of Epidemiology and a member of the Robert H. Lurie Comprehensive Cancer Center.
This research was supported by contracts N01-HC-95159, N01-HC-95160, N01-HC-95161, N01-HC-95162, N01-HC-95163, N01-HC-95164, N01-HC-95165, N01-HC-95166, N01-HC-95167, N01-HC-95168 and N01-HC-95169 from the National Heart, Lung, and Blood Institute, and by grants UL1-TR-000040 and UL1-TR-001079 from National Center for Research Resources.