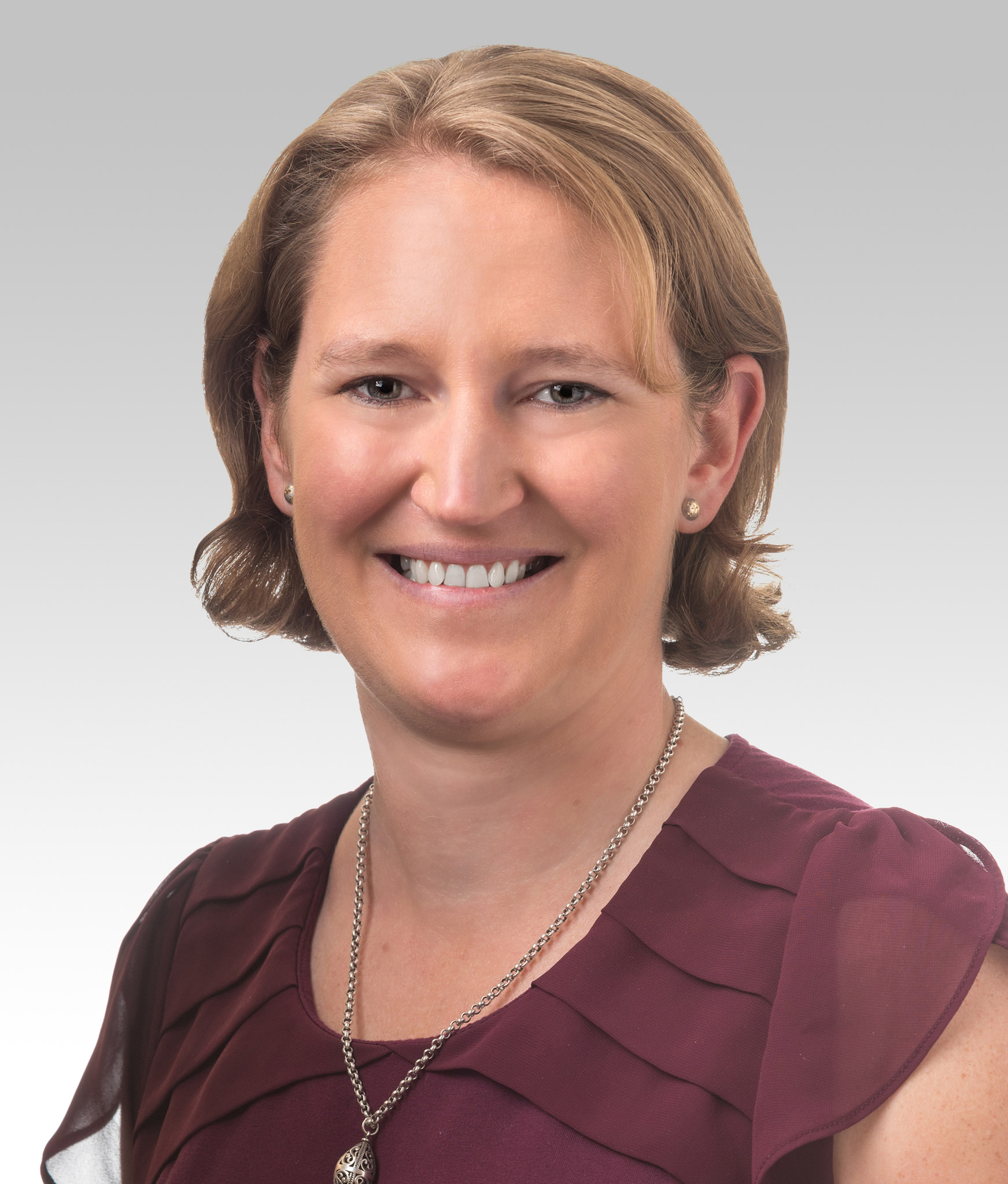 "Mosaic" genetic variations may explain higher risk for severe epilepsy in some families
A team of scientists has discovered that in children with a severe form of epilepsy thought to be caused by a spontaneous mutation, about 10 percent of parents actually carry the same variant in a small proportion of their own cells.
The findings, published in the New England Journal of Medicine, have important implications for genetic counselling and may help parents make more informed reproductive decisions.
Gemma Carvill, PhD, assistant professor of Neurology in the Division of Neurophysiology/Epilepsy and of Pharmacology, was a co-author of the study.
A number of neurological disorders, including epilepsy and autism, are known to be caused by "de novo variants," or genetic variants that aren't inherited from the parents but rather occur for the first time in the child. As such, parents of children with these disorders are often counselled that the chances of having another affected child are extremely low, around 1 percent.
In the current study, however, scientists discovered that the risk may in fact be much higher for a small group of parents with what's known as mosaicism. Mosaicism is a condition, caused by an error during cell division, where a person is made up of two or more genetically unique sets of cells — similar to the tiles of a mosaic.
In the study, investigators analyzed 120 families of children with epileptic encephalopathy — a severe and early-onset form of epilepsy — thought to be caused by a de novo variant of a gene.
By using an analysis technique that allows for the detection of genetic variation at very low frequencies, the scientists identified that approximately 10 percent of parents in fact carry the pathogenic variant in a mosaic state, or in a small fraction of their cells (between 1 and 30 percent). While the majority of these parents do not show any symptoms of epilepsy, some may have milder clinical features, such as febrile seizures.
In such cases of mosaicism, the chances of a couple having another affected child are not 1 percent, but rather closer to 50 percent, Carvill explained.
The findings may also be applicable to other neurological conditions thought to be caused by de novo genetic variants.
"Parents of children with a known de novo cause of their neurological disorder should have the opportunity to be tested for mosaicism, although this clinical test is not yet available," Carvill said. "This improved molecular diagnosis will facilitate accurate genetic counselling on the chances of having another affected child, as well as more informed reproductive choices, including to help identify those families that would benefit from prenatal and/or preimplantation genetic counseling."
Carvill was also the corresponding author of a recent study that discovered a gene variant of CUX2 — an important transcription factor for a subset of neurons in the brain — is associated with childhood-onset epilepsy. Those findings were published in Annals of Neurology.
"Epilepsy is widely regarded as a 'channelopathy'; however, the unbiased approach of whole exome sequencing to gene discovery has led to many new biological mechanisms being implicated in epilepsy, including transcription factors that control brain development," Carvill said. "Studying these new biological mechanisms presents an opportunity to understand how epilepsy occurs, as well as new pathways that may be therapeutic targets in the future."
The study in the New England Journal of Medicine was supported by NINDS grant R01 NS069605, the National Health and Medical Research Council of Australia, and the Health Research Council of New Zealand and Cure Kids New Zealand and by postdoctoral fellowships from the Lennox–Gastaut Syndrome Foundation, the American Epilepsy Society and the Dravet Syndrome Foundation.
The study in Annals of Neurology was supported by National Institutes of Health's National Institute of Neurological Disorders and Stroke (NINDS) grant NS089858, a CURE Taking Flight Award, NINDS grant NS069605 and the National Health and Medical Research Council of Australia. Work on patient nine was supported by the Italian Ministry of Health and '5 per mille' funding.