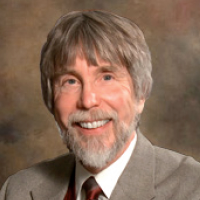 Among patients with stage III colon cancer, people who regularly ate nuts experienced significantly lower rates of cancer recurrence and death, according to a new study published in the Journal of Clinical Oncology.
The study was co-authored by Al B. Benson III, MD, FACP, FASCO, professor of Medicine in the Division of Hematology and Oncology and associate director for cooperative groups at the Robert H. Lurie Comprehensive Cancer Center of Northwestern University.
Colorectal cancer, a collective term for cancer that begins in either the colon or rectum, is the third most-common form of cancer in the United States. Although mortality has been slowly declining over the last few decades, colorectal cancer remains a leading cause of cancer death.
Previously, studies had suggested that certain diet and lifestyle factors associated with excess energy balance — such as obesity, a Western-style diet and a high intake of sugar-sweetened beverages — might increase the risk of cancer recurrence and death among patients with colon cancer. Furthermore, studies had also suggested an association between increased nut consumption and a lower risk of insulin resistance, type-two diabetes and metabolic syndrome.
But it was not known what effect nut consumption might have on colon cancer recurrence and survival.
In the current study, the team of investigators followed 826 patients with stage III colon cancer who had been enrolled in a clinical trial for a median of 6.5 years after treatment. The patients reported their dietary intake on food frequency questionnaires.
The findings showed that patients who regularly consumed at least two servings of nuts per week were 42 percent more likely to have disease-free survival and were 57 percent more likely to survive overall, compared to those who did not. (One serving of nuts is considered to be one ounce.)
Upon further analysis, the investigators also found that the benefit was limited to tree nuts, such as almonds, hazelnuts, pecans and walnuts; there was no significant association with peanuts, which are a legume.
The authors note that although the study does not establish causality — it's not yet clear why nuts are associated with better outcomes — the findings lend support to the importance of the role of diet and lifestyle in colon cancer patients.
The study, led by investigators at the Yale School of Medicine, the Dana Farber Cancer Institute and Brigham and Women's Hospital, was supported by National Cancer Institute of the National Institutes of Health under Awards No. U10CA180821 and U10CA180882, U10CA180820, and U10CA180888. It was also supported by grants No. U10CA60138, U10CA138561, U10CA180791, U10CA180836, U10CA180867, and UG1CA189858, and the Pharmacia & Upjohn Company, now Pfizer Oncology. Investigators were also supported in part by grants from the National Cancer Institute No. K07 CA148894, R01 CA118553, R01 CA149222, R01 CA169141, and P50 CA127003, grant No. P30 DK046200 from the National Institutes of Health and the International Tree Nut Council Nutrition Research and Education Foundation, and grant No. R35 CA197735 from the National Institutes of Health.