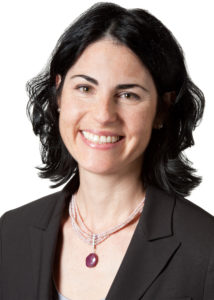 Black and Hispanic patients are less likely than white patients to receive a live donor kidney while on the waiting list for up to two years, according to a new study published in JAMA. The findings also indicate that racial and ethnic disparities in live donor kidney transplantation have significantly increased over the last two decades, highlighting the need for national efforts to reduce disparities.
Elisa Gordon, PhD, MPH, professor of Surgery in the Division of Organ Transplantation, was a co-author of the study.
For eligible patients with end-stage kidney disease, live donor kidney transplantation is associated with improved outcomes and quality of life, compared to long-term dialysis or a deceased donor kidney transplantation.
Nonetheless, studies have consistently shown that patients from racial and ethnic minority groups are less likely than white patients to receive a live donor kidney, even though they suffer higher rates of kidney disease overall.
As a result, several programs have been implemented in transplant programs or dialysis centers with the aim of reducing the disparity in access to transplant and living donor education, and in living donation rates.
In the current study, the investigators wanted to assess whether racial and ethnic disparities in live kidney donor transplantation have in fact decreased.
They analyzed data from more than 450,000 adult first-time kidney transplantation candidates who were added to the deceased donor kidney transplantation waiting list between 1995 and 2014.
The investigators found that the incidence of live donor kidney transplantation among white patients on the waiting list increased from 7 percent to 11.4 percent during that time period, but the rate decreased from 3.4 percent to 2.9 percent among black patients and from 6.8 percent to 5.9 percent among Hispanic patients. The incidence increased from 5.1 percent to 5.6 percent among Asian patients.
The authors suggest that several factors may be fueling the disparity, including racial/ethnic differences in healthcare access and socioeconomic status, as well as the increasing prevalence of risk factors for kidney disease within the families of kidney transplantation candidates, contributing to a decline in living donation from relatives.
"There are also cultural issues that contribute to low living donation rates," explained Gordon, who led a 2014 study that found many Hispanic men and women have expressed concerns about fertility and being able to bear children.
As such, more national strategies to reduce the disparity need to be reconsidered, the study authors note.
"Our strategies for reducing disparities need to focus on both increasing rates of living donation among black and Hispanic patients and identifying modifiable factors contributing to the increase in living donation rates among white and Asian patients so that everyone can benefit from those steps," Gordon said. "We need a national mass and social media campaign that raises awareness of living donation, because many people are just not aware of living donation as an option."
It's also important for interventions to be culturally targeted, Gordon said. For example, Gordon developed a bilingual website on living donation targeted to Hispanics, called Infórmate, which increased Hispanics' knowledge about living donation to improve their informed decision-making process.
The study, led by Tanjala Purnell, PhD, MPH, and other faculty investigators at the Johns Hopkins School of Medicine, was supported by grants K01HS024600 from the Agency for Healthcare Research and Quality and K24HL083113 from the National Heart, Lung, and Blood Institute. It was also supported by the following grants from the National Institute of Diabetes and Digestive and Kidney Diseases: K24DK101828, K01DK101677, F30DK095545, K01DK114388-01, R01DK104876, R03AI126090, K23DK097184 and R01DK098759.