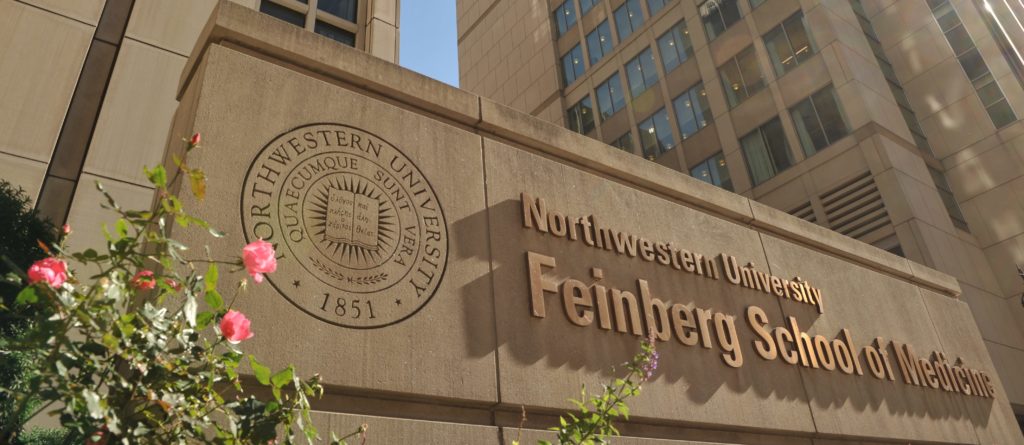 This article originally appeared in the November edition of the Breakthroughs newsletter.
In the past, biomedical scientists usually took one of two distinct career routes: academic research or industry. Today, Feinberg joins a growing number of universities in encouraging entrepreneurship from within. Through resources that support a culture of innovation among faculty investigators, the medical school strives to accelerate a key mission: translating novel discoveries into treatments that improve human health.
"Entrepreneurship is incredibly important in academic medicine, and getting more so every day," said Alan Krensky, MD, vice dean for Development and Alumni Relations. "We sit in academic towers thinking of great ideas, but bringing them to society is what's most important. Entrepreneurship is a conduit to bring the intellectual power of our faculty to the development of new drugs, devices, diagnostics, preventives and therapeutics that truly impact people's lives."
For faculty investigators, academic research and entrepreneurship are increasingly seen as complementary, rather than in conflict.
"Entrepreneurship creates a beneficial feedback loop: Applied research influences basic science, making your work better, more relevant and impactful," explained Alicia Löffler, PhD, associate provost for Innovation and Entrepreneurship, associate vice president for Research, and executive director of the Innovation and New Ventures Office (INVO), which is dedicated to strengthening entrepreneurial activity across the university. "Most people go into medicine because they want to change patients' lives — and this is one way to really impact the world."
Entrepreneurship has been rapidly expanding at Feinberg in recent years. While the McCormick School of Engineering continues to lead the university in invention disclosures, the medical school has held the second spot since 2014, when it surpassed the Weinberg College of Arts & Sciences, according to Löffler. Today, there are 22 startups associated with the medical school, compared to just three in 2010. In 2017, Feinberg has already produced more than 70 new inventions and four startups.
Through a range of initiatives like INVO's INVOForward — a four-week mentorship program to accelerate biomedical commercialization — and Feinberg's own Office of Corporate Partnerships, medical school leadership anticipates that the culture of innovation will only continue to grow in coming years.
"At Feinberg, with the talent of our faculty and the powerful alliance of Northwestern Medicine, we have this really great opportunity to build the biotech industry in the Chicago area," Löffler said. "The future of entrepreneurship at Feinberg is incredibly vibrant."
Innovators at Feinberg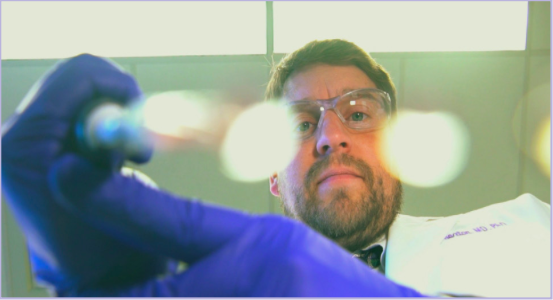 While there's no such thing as a typical trajectory in academic entrepreneurship, several Feinberg faculty show the range of possible opportunities.
C. Shad Thaxton, '04 MD, '07 PhD, began his entrepreneurial journey as a medical student at Feinberg in 2001, when he received a Howard Hughes Institute fellowship to conduct scientific investigations in the laboratory of Chad Mirkin, PhD, who is a professor of Chemistry at Weinberg and of Medicine in the Division of Hematology and Oncology, director of the International Institute for Nanotechnology and a member of the Robert H. Lurie Comprehensive Cancer Center of Northwestern University.
Thaxton and his collaborators developed novel therapeutic applications for nanostructures called spherical nucleic acids (SNAs) in regulating gene expression. After joining Feinberg's faculty and building his own laboratory, Thaxton began to explore commercialization of therapeutic SNAs.
In 2011, Thaxton and Mirkin co-founded Exicure, Inc. to support pre-clinical and clinical development of SNA therapies for diseases like cancer and inflammatory disorders. As of September, Exicure has raised more than $62 million from investors including Bill Gates, AbbVie Ventures and former Google CEO Eric Schmidt. The company currently has three clinical stage programs.
"Entrepreneurship in academic medicine can serve to better focus research on everyday medical challenges and the needs of patients to provide innovative and practical solutions to health," said Thaxton, now an associate professor of Urology and a member of the Robert H. Lurie Comprehensive Cancer Center of Northwestern University. "It can also provide research funding that enables the translation of new technologies from the bench to the clinic."
Michael Abecassis, MD, '00 MBA, chief of Organ Transplantation in the Department of Surgery and the James Roscoe Miller Distinguished Professor of Medicine, is another faculty member active in "intrapreneurship," the term he uses to describe the type of entrepreneurship that takes place within an institution. In 2013, Abecassis co-founded Transplant Genomics, a joint venture with the Scripps Research Institute; the company aims to improve organ transplant outcomes through molecular diagnostics.
"The result was not only the ability to move towards commercialization of an invention, but also having the company sponsor research at both institutions that would not otherwise have been funded by other sources," Abecassis said.
Dimitri Krainc, MD, PhD, the Aaron Montgomery Ward Professor and chair of The Ken and Ruth Davee Department of Neurology, has a long history of entrepreneurship. While at Harvard Medical School, Krainc co-founded Lysosomal Therapeutics, Inc., which develops novel therapies for severe neurological diseases, including LTI-291, a new drug compound for treating patients with GBA-associated Parkinson's disease.At Northwestern, Krainc has also co-founded Ulara Therapeutics, LLC, a nascent biopharmaceutical company developing next- generation, recombinant enzyme therapies.
"Most innovation results from academic research translated into practice by biotechs and pharmas," Krainc said. "It's very important for our faculty to be aware of how their discoveries can be advanced through collaborations with industry and spin-off companies to impact human disease."
Supporting Entrepreneurs
Entrepreneurship within the medical school isn't limited to launching a new company; partnering with existing companies can be an equally impactful route to move discovery forward.
"There are actually two areas in entrepreneurship, and both are important," explains Jeff Masters, PhD, senior director of Corporate Partnerships and Business Development at Feinberg. "One is coming up with game-changing technology and starting your own company. The other is forming relationships with large companies so you can license that technology out and see it transition into industry that way."
Masters and his Corporate Partnerships team help faculty advance their discoveries through a variety of routes. "My office is here to help support entrepreneurship in the medical school by both helping faculty move their technology to industry or startups, as well as bringing corporate partnerships to support the research efforts inside," he said.
Masters notes that with the city of Chicago becoming a hub for biomedical innovation, there are also several important local resources for entrepreneurs, including MATTER, the Chicago Biomedical Consortium, iBIO and the iBIO Institute's PROPEL.
At INVO, beyond the new INVOForward mentorship program, other resources include New Cures, a therapeutics accelerator, and a partnership with the NIH Center for Accelerated Innovations at Cleveland Clinic (NCAI-CC) that provides funding for emerging technologies focused on cardiovascular, pulmonary, blood or sleep-related disorders. INVO's N.XT fund is also available to all faculty startups at Northwestern.
Feinberg is deeply committed to growing the overall spirit of entrepreneurship. As such, new initiatives like the "MDs in Business" seminar series allow faculty, trainees and students to interact and form relationships with entrepreneurial leaders.
"We want to get to a place where this is just part of our culture. The corporate pipeline of drugs and devices is waning, and a really important missing piece is academic training and focus on entrepreneurship," said Krensky, also a professor of Pediatrics in the Division of Kidney Diseases and of Microbiology-Immunology. "If you really want your idea to impact society, this is the way to do it."
Krensky and Abecassis are also members of the Robert H. Lurie Comprehensive Cancer Center of Northwestern University.
To learn more about entrepreneurship at Feinberg, contact Jeff Masters at Corporate Partnerships, or contact Sonia Kim at INVO.