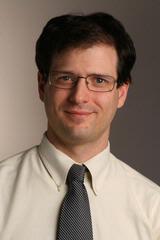 Several research projects focused on addressing gaps in the medical care of diverse populations are underway at the Center for Primary Care Innovation (CPCI), one year after it received a $3.5 million, five-year grant from the Health Resources and Services Administration (HRSA) of the U.S. Department of Health and Human Services. This was the first major grant awarded to CPCI to support its research activities. The center is part of the Northwestern University Institute for Public Health and Medicine.
The HRSA grant funds the center's Program in Primary Care, Health and Society program and its efforts to test, evaluate and then disseminate new curricula that could help residents and medical students and potentially other health professional trainees be well-equipped to care for patients and the social determinants of health that shape their outcomes.
"In the past year, we've conducted fairly systematic reviews of medical student and residency education related to the social determinants of health and how it's evaluated and taught to those medical learners," said Stephen Persell, MD, MPH, director of the CPCI and associate professor of Medicine in the Division of General Internal Medicine and Geriatrics.
The Center is also providing support for the randomized controlled trial of Feinberg's Education-Centered Medical Home (ECMH). It is a novel, team-based, four-year longitudinal primary care clerkship focused preparing medical students to best understand healthcare disparities in the communities where they serve.
This year the CPCI also provided four pilot grants, with funding from the Global Health Initiative, to Northwestern faculty that address a range of topics related to improving the delivery of primary care.
"The social and economic context in which people live can have huge impact on their health and life expectancy," said Persell. "We are taking a multi-disciplinary approach, giving family medicine, general internal medicine and pediatrics the opportunity to work together in areas where we share overlapping missions."
Other research projects supported by the HRSA award include: