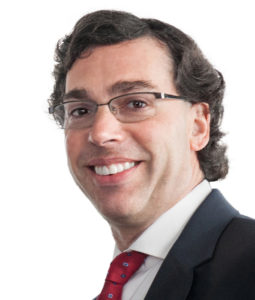 A drug called idarucizumab rapidly and safely reversed the anticoagulant effects of dabigatran, a common blood-thinner, when given in emergency situations, according to a new phase III clinical trial.
The study, published in the New England Journal of Medicine, was co-authored by Richard Bernstein, MD, PhD, professor of Neurology in the Division of Stroke and Neurocritical Care.
Dabigatran, sold under the brand name Pradaxa, is a member of a class of drugs known as the new oral anticoagulants (NOACs), which are prescribed to prevent stroke in patients with atrial fibrillation and to treat blood clots.
Unlike warfarin — a traditional anticoagulant — there had been no approved reversal agent for NOACs like dabigatran, until recently. Such an agent is critical for patients taking anticoagulants who experience life-threatening bleeding or need to undergo emergency surgery.
In 2015, an interim analysis, published in the New England Journal of Medicine and also co-authored by Bernstein, found that idarucizumab successfully reversed the effects of dabigatran in a group of 90 patients. The drug was approved by the FDA in 2015.
The current phase III study enrolled 503 patients in close to 40 countries who were receiving dabigatran.
The participants were divided into two groups of patients: those presenting with uncontrollable bleeding that required anticoagulant reversal and those who needed to undergo surgery that could not be delayed (dabigatran can take up 24 hours to clear from the body). They all received 5 grams of intravenous idarucizumab.
The investigators found that idarucizumab reversed anticoagulation quickly and completely in more than 98 percent of the patients, validating the interim analysis.
The drug successfully stopped uncontrolled bleeding in a median time of 2.5 hours, and those who needed surgery who received the drug were able to undergo the procedure in a median of 1.6 hours.
The study, called RE-VERSE AD and led by investigators at the Sidney Kimmel Medical College of Thomas Jefferson University, was supported by Boehringer Ingelheim Pharmaceuticals, which manufactures both dabigatran and idarucizumab (sold under the brand name Praxbind).
Bernstein has received grant support, personal fees and non-financial support from Boehringer Ingelheim.