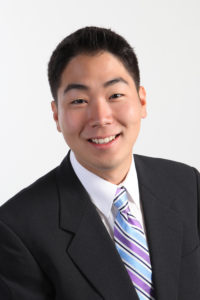 Fourth-year medical student Kyle Yoo has been selected as a Fogarty Global Health Fellow, and will spend the next year in Kerala, India, investigating the management practices of hospitals participating in the Acute Coronary Syndrome Quality Improvement in Kerala (ACS QUIK) trial.
The Fogarty Global Health Training Program is administered by a consortium of universities, led by Harvard University and also including Boston University, University of New Mexico and Northwestern University. The National Institutes of Health (NIH) organizes the 12-month intensive, hands-on research program, which takes place at research sites in Africa, Asia, Latin America and the Caribbean. The Global Health Initiative also contributes funding to the project.
Starting this summer, Yoo will zero in on the impact administrative and management practices have on the ACS QUIK interventions, using a management assessment tool called the World Management Survey (WMS).
"The WMS is traditionally used in manufacturing or industry but it's been adapted for healthcare," Yoo said. "I plan to examine quantitative and qualitative measurements of team dynamics, hiring practices, promotions and interdepartmental communications."
Yoo said his interest in operations management stems from his experience working at Chicago Family Health Center on the South Side of Chicago during the initial implementation of the Affordable Care Act.
"It was an exciting time. There were a lot of management changes during the shift to patient-centered care," Yoo said. "I learned a lot from watching and assisting with the transition, and I wanted to continue those efforts in medical school."
He hypothesizes the management practice scores may be relatively low among hospitals in Kerala, but hospitals that tend to do well will have a few things in common — including similarities in clinical workflows. Establishing associations between WMS scores and clinical practices would demonstrate the viability of management interventions in India, providing a model for other middle- and low-income countries, according to Yoo.
"I'm excited to be exposed to their perspectives on caregiving in India, because there's such variety among hospitals," he said. "I can't wait to find areas with room for improvement, or find out what management practices are associated with morbidity and mortality."
Cardiovascular disease is responsible for a considerable disease burden in India, accounting for nearly 26 percent of deaths every year. In a country of more than 1.3 billion people, that burden also creates a large economic cost — nearly equaling India's gross domestic product, according to the World Economic Forum.
Inexpensive checklist interventions have been shown to improve the quality of acute cardiovascular care in the United States, but they've received little attention in India, according to Mark Huffman, MD, MPH, '09 GME, assistant professor of Preventative Medicine in the Division of Epidemiology, factors which led him to create the ACS QUIK project.
The idea of improving the quality of care being delivered can sometimes get lost among global health's focus on access to care, Yoo said, but he hopes programs such as these can provide real-world improvement.
The ACS QUIK trials, which implemented quality improvement toolkits in 62 hospitals in and around Kerala, on India's Malabar Coast, are still ongoing, but evaluations like Yoo's will assess the impact of the interventions on patient outcomes such as stroke, heart attack and other cardiovascular events.
However, even with a focus on global health, Yoo says he hasn't forgotten the individuals at Feinberg who made it possible.
"Dr. Mark Huffman is one of my mentors here at Northwestern, and he's been incredibly helpful during the process of coming up with this idea and putting together the application," Yoo said.
He also counts Lisa Hirschhorn, MD, MPH, professor of Medical Social Sciences, and Daniel Young, MPA, deputy director of the Center for Global Health, as invaluable partners in the grant application process.