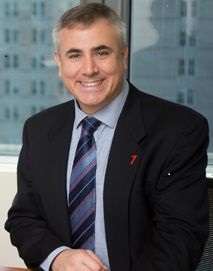 Three faculty members were recently inducted into two prominent medical organizations, the American Society for Clinical Investigation (ASCI) and the Association of American Physicians (AAP).
Karl Bilimoria, MD, '08 MS, '10 GME, director of the Northwestern Surgical Outcomes and Quality Improvement Center (SOQIC) and the John Benjamin Murphy Professor of Surgery and Medical Social Sciences, and Sarki Abdulkadir, MD, PhD, John T. Grayhack, MD, Professor of Urological Research and professor of Pathology, join more than 3,000 members in the ASCI.
Donald Lloyd-Jones, MD, ScM, senior associate dean for Clinical and Translational Research and chair of Preventive Medicine, joins more than 1,300 active members of the AAP.
"Karl, Sarki and Don each exemplify the ideal of a world-class Feinberg physician-scientist. As dedicated clinicians with groundbreaking research programs, it's no surprise that AAP and ASCI have recognized all three with induction," said Eric G. Neilson, MD, vice president for medical affairs, Lewis Landsberg Dean, and AAP and ASCI member.
A Commitment to Improving Healthcare Quality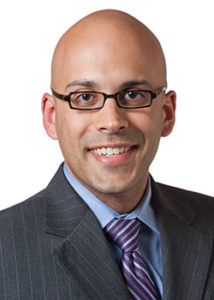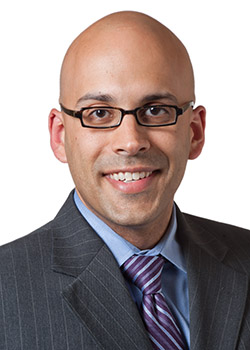 Bilimoria has devoted his career to research focusing on improving approaches for measuring and improving hospital quality and safety, specifically in general surgery and oncology specialties.
"Induction into ASCI is particularly meaningful to me because they don't often select health services and health policy investigators," he said. "This further validates the value and contributions of those fields to healthcare and research."
Bilimoria has published more than 200 peer-reviewed articles and is principal investigator on several federal grants including projects funded by the National Institutes of Health, the Agency for Healthcare Research and Quality, and the American Cancer Society.
"My greatest accomplishment thus far is assembling a large, productive quality improvement research team that has had a considerable impact on healthcare and health policy locally, regionally and nationally," he said.
Understanding the Pathway to Prostate Cancer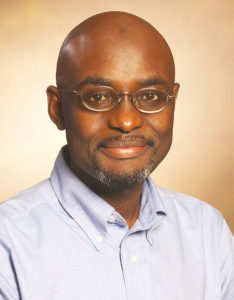 Abdulkadir's career as a physician-scientist has focused on understanding and therapeutically targeting the molecular mechanism driving tumor initiation, specifically in prostate cancer.
"This award is a great honor and encourages me to continue my work trying to understand the molecular underpinnings of cancer that will help us develop new therapies," he said. "Many of my own mentors and people I look up to are members of ASCI, and it is a great honor to join them as a member."
He is currently the principal investigator on five National Institutes of Health/ National Institutes of Cancer grants that look at molecular and cellular origins of prostate cancer and potential targets for treatment.
A Leader in Cardiovascular Health
Lloyd-Jones has been on Feinberg's faculty since 2004 and has devoted his career to researching cardiovascular disease epidemiology and prevention and advancing translational science.
"It is an enormous and humbling honor to be inducted into the Association of American Physicians," he said. "Many of my colleagues, here at Northwestern and across the country, who I greatly respect, are members of AAP."
Since 2012, he has held the role of senior associate dean for clinical and translational research, and director of the Northwestern University Clinical and Translational Sciences Institute (NUCATS), where his mission is to make research relevant and accessible so that treatments can reach patients more quickly.