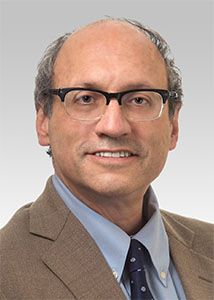 A new study sheds light on the molecular foundations of a rare type of skin cancer, acral lentiginous melanoma (ALM), and provides evidence that inhibition of the TERT gene may be a potential therapeutic strategy, according to a paper published in Genome Research.
Since the current understanding of non-ultraviolet derived cutaneous melanomas (CM) is limited, a group of scientists including Jeffrey Sosman, MD, professor of Medicine in the Division of Hematology and Oncology, sought to conduct a deeper analysis of ALM. This type of cancer is associated with worse survival than CM and is characterized by occurrence in sun-shielded skin including palms, soles of feet or nail beds.
"This is a rare and poorly understood form of melanoma. We are hopeful that our work can shed some light on the molecular and genetic changes that occur and allow us to define strategies aimed at both prevention and treatment of this form of melanoma," said Sosman, who is also a member of the Robert H. Lurie Comprehensive Cancer Center of Northwestern University.
The scientists performed genomic and transcriptomic analyses of 34 patients with ALM. They found that unlike CM, changes in somatic cells were dominated by structural variation and an absence of UV-derived mutations. They also found that only 38 percent of patients demonstrated mutations in the BRAF/NRAS/NFI genes, which are commonly found mutated in cancers.
Additionally, they observed in 15 percent of patients mutations in the PAK1 gene and 41 percent of patients had mutations in TERT — a gene frequently overexpressed in cancers. Furthermore, they showed that in vitro TERT inhibition has toxic effects on ALM cells.
The findings provide insight into defining changes in ALM that can potentially be targeted for therapies and evidence that TERT inhibition may be one promising potential strategy. The authors note that more functional studies are needed to verify the impact of TERT activity.
This research was supported by the Melanoma Research Alliance (MRA) — Hidary Foundation Team Science Award for Acral Melanoma Genomics; TGen Foundation; Stand Up To Cancer — Melanoma Research Alliance Melanoma Dream Team Translational Cancer Research Grant SU2C-AACR-DT0612.