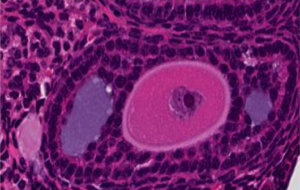 Northwestern Medicine scientists and collaborators demonstrated a way to use a clinically available, small-molecule inhibitor alongside conventional chemotherapy to preserve ovarian function and fertility in mouse models.
In a study published in the Proceedings of the National Academy of Sciences, the authors showed how this inhibitor blocked the activity of the mTOR pathway, which plays a role in cell growth and metabolism; when elements of the pathway are mutated or deregulated, it can cause tumor growth.
Women undergoing conventional chemotherapy typically experience an accelerated loss of their reserve of immature follicles in the ovary, leading to reduced fertility and sometimes complete infertility.
"We have harnessed the molecular mechanisms that regulate follicle dormancy and activation to protect the ovarian reserve and fertility in the face of chemotherapy-induced damage. The outlook for translating these findings from bench to bedside is promising because we used small molecule inhibitors of the mTOR pathway, and one of these is already clinically approved," said co-author Francesca Elizabeth Duncan, PhD, research associate professor of Obstetrics and Gynecology and executive director of the Center for Reproductive Science. Kara Goldman, MD, '12 GME, former resident in Obstetrics and Gynecology, was the first author of the study.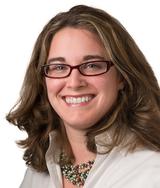 In mice, the investigators demonstrated that administration of mTOR inhibitors as a pretreatment and co-treatment with chemotherapy preserved ovarian function, prevented the activation of immature follicles and maintained normal fertility.
While follicle counts were greater in mice treated with a combination of chemotherapy and mTOR inhibitors compared to mice who didn't receive the inhibitors, total follicle counts were lower in all mice treated with chemotherapy.
The results of the study also indicated that it only took a small reduction in mTOR activity to preserve ovarian function and normal birth rates, suggesting the combination may be an effective treatment to preserving fertility during chemotherapy.
The authors note that future studies will need to examine the effects of this combination treatment on tumor growth, and determine optimal dosage levels and timing of administration.
The study was funded by the American Society for Reproductive Medicine, Foundation for Women's Wellness, Center for Reproductive Health After Disease Grant P50 HD076188 from the National Centers for Translational Research in Reproduction and Infertility, Avon Foundation, and Breast Cancer Research Foundation.