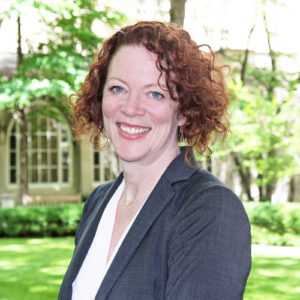 Judy Moskowitz, PhD, MPH, professor of Medical Social Sciences and director of Research at the Osher Center for Integrative Medicine, has been elected to the Academy of Behavioral Medicine Research (ABMR).
The ABMR is an honorary scientific society, recognizing investigators who have made significant contributions to the field of behavioral medicine.
"I'm so honored to be elected to a society that includes behavioral medicine investigators I admire, all of whom are doing incredible work that has a direct impact on health," Moskowitz said. "This includes many Northwestern colleagues, and I'm thrilled to have my work considered among the high quality of work that they do."
Northwestern Medicine members of the ABMR include David Cella, PhD, chair of Medical Social Sciences and Ralph Seal Paffenbarger Professor; Frank Penedo, PhD, Roswell Park Professor of Medical Social Sciences; Daniel Mroczek, PhD, professor of Medical Social Sciences; Edith Chen, PhD, professor of Medical Social Sciences; Bonnie Spring, PhD, professor of Preventive Medicine; Gregory Miller, PhD, professor of Medical Social Sciences; and David Mohr, PhD, professor of Preventive Medicine.
Moskowitz is currently the principal investigator on several National Institutes of Health-funded trials studying the efficacy of interventions designed to increase positive emotion in the context of health-related or other life stressors.
"So much of behavioral medicine focuses exclusively on reducing negative emotion, depression and anxiety, but neglects the potential benefits of focusing on positive emotion as well," Moskowitz said. "This is where I see the major contribution of my work."
Moskowitz, also director of the Behavioral, Social and Implementation Science core of the Third Coast Center for AIDS Research, will be honored at the annual ABMR meeting in June.
"Election to the ABMR is the highest honor bestowed upon accomplished, senior investigators who work at the interface of behavioral science and medicine," Cella said. "Through her research directly and application of her findings by others, Dr. Moskowitz's work on interventions to improve health and well-being through the mindful practice of healthy lifestyles has improved the lives of countless people."
Cella is also a member of the Robert H. Lurie Comprehensive Cancer Center of Northwestern University.