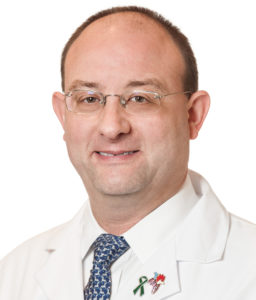 A recent study, published in the New England Journal of Medicine, found a newer left ventricular assist device performed at least as well as an existing, commercially available for patients with advanced heart failure who were ineligible for heart transplantation.
The study, called ENDURANCE, compared the performance of a newer centrifugal flow pump with an older axial flow pump in patients who were not candidates for heart transplant but who needed mechanical support over two years. The trial evaluated the new Left Ventricular Assist Device (LVAD) in measures of survival free from disabling stroke or need for device replacement.
"ENDURANCE showed the new pump compares favorably with an older, larger pump in terms of reliability and patient survival, but we did see some complications. While today we have better pumps to manage life-threatening heart failure than in the past, we still have not yet found the ideal pump for our patients and so our quest continues, " said co-author Allen Anderson, MD, professor of Medicine in the Division of Cardiology.
The authors assigned 297 participants to receive the study device and 148 participants to receive the control device. The primary endpoint — survival at two years free from disabling stroke or device removal for malfunction or failure — was achieved in 164 patients in the study group and 85 patients in the control group.
The authors found that use of the study device was associated with higher risks of stroke, right heart failure and sepsis, whereas use of the control device was associated with more frequent incidents of device malfunction or failure requiring surgical intervention. Treatment with both devices was associated with sustained improvements in functional and quality-of-life measures, when compared to treatment without the devices.
The investigators noted limitations of the current study, including individualized anticoagulation and antiplatelet therapy recommendations and a modification to the device during the time of the study. They also suggest the need to test the durability of the devices beyond two years for patients who are not eligible for transplantation and for whom lifelong LVAD support is required.
The study was supported by HeartWare, the manufacturer of the new device.