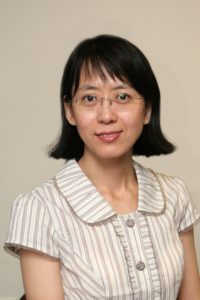 The results of a phase I clinical trial for a novel combination therapy suggest a potential chemo-free treatment option for patients with relapsed or refractory chronic lymphocytic leukemia (CLL), according to a recent paper in Lancet Oncology.
CLL, a type of cancer where the bone marrow makes too many white blood cells, is one of the most common types of leukemia in adults.
The study treatment combined venetoclax, a novel oral Bcl-2 inhibitor, with rituximab, an anti-CD20 immunotherapy. Nearly all participants responded to the treatment of the drug venetoclax in combination with rituximab and more than half of the patients achieved full remission.
"The venetoclax and rituximab combination appeared to be a highly effective treatment for patients with relapsed and refractory CLL, achieving a high overall response rate with over half of the patients achieving a deep remission with no detectable minimal residual disease. The response appeared to be quite durable not only for patients who continued treatment, but also for patients who stopped treatment after achieving a deep response. This is in contrast to other novel oral therapies for CLL where continuous treatment is needed to maintain the response," said co-first author Shuo Ma, MD, '00 PhD, '08 GME, associate professor of Medicine in the Division of Hematology/Oncology. Ma is also a member of the Robert H. Lurie Comprehensive Cancer Center.
The study was the first to evaluate the drug venetoclax in combination with other drugs in patients with this type of cancer. The authors assessed the safety and maximum tolerated dosage and established recommended dosages of the drug to be tested in future phase 2 trials, when delivered in combination with the drug rituximab.
Between August 2012 and May 2014, 49 adult patients were enrolled in the study and separated into five dose escalation groups and an expansion cohort. Venetoclax was given once daily starting with a weekly dose ramp-up schedule to reach the final stable dose. Rituximab was started after venetoclax dose ramp-up and continued for 6 months.
Forty-two of 49 patients had a response, including 51 percent of patients achieving full remission. The authors estimated two-year progression free survival and ongoing response as 82 percent and 89 percent, respectively. Negative marrow minimal residual disease (testing whether traces of cancer remain) was attained in 20 of 25 complete responders and 28 of 49 patients overall. Thirteen responders ceased all therapy; among these, 11 minimal residual disease-negative responders remained progression-free off therapy and two had a response again after restarting venetoclax.
Adverse events included upper respiratory tract infections, diarrhea, nausea, low levels of the white blood cells and platelets in the blood, anemia and fever. The most common serious adverse events were fever, lower respiratory tract infection and pneumonia. Two patients had tumor lysis syndrome (elevated uric acid, potassium and phosphorus levels, and a decreased calcium level) after initiating venetoclax at 50 mg.
Patients are still receiving therapy and follow-up is ongoing.
The study was funded by AbbVie Inc and Genentech Inc. Ma received honoraria from, has had a consultancy and advisory role with, and is on the speaker's bureau for Genentech and received research funding from AbbVie.