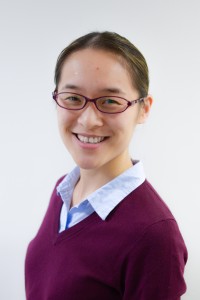 A Northwestern Medicine study has demonstrated that overexpression of a protein called CREB results in improvement in long-term memory problems in aged rats, findings that suggest modifying CREB may be a potential route to treating age-related cognitive decline.
Xiao-Wen Yu, PhD, who recently graduated from the Northwestern University Interdepartmental Neuroscience program (NUIN), was the first author of the study, published in the journal eLife. She conducted her research in the lab of principal investigator John Disterhoft, PhD, Ernest J. and Hattie H. Magerstadt Memorial Research Professor of Physiology.
While it's not yet fully understood why cognitive impairments occur in aged animals and humans, one mechanism that has been proposed is a decrease in the intrinsic excitability of CA1 pyramidal neurons, a type of neuron found in the hippocampus.
Past research has shown that boosting the transcription factor CREB — cAMP response element-binding protein — can increase such excitability and enhance memory in young adult animals. The current study, however, is the first to demonstrate improvement in age-related memory deficits after they had already materialized.
"In terms of developing therapies and moving the research into humans, these findings are much more useful than previous work because you could treat the problem once it's there," said Yu, who came to Northwestern from New Zealand in 2011 as a Fulbright Fellow. "This is the first step, memory-wise, to a fountain of youth."
In the study, the scientists injected rats with either a viral vector that caused CREB overexpression in CA1 pyramidal neurons, or an innocuous control virus. The rats then underwent water maze training and testing. In the control group, some of the aged rats performed well while others performed poorly. But in the group that received the CREB virus, the aged rats all demonstrated unimpaired memory. "The extra CREB allowed the animals who presumably would have been impaired to perform at an unimpaired or young-like level," Yu said.
In addition, the neurons of the aged rats with overexpressed CREB showed signs of increased excitability.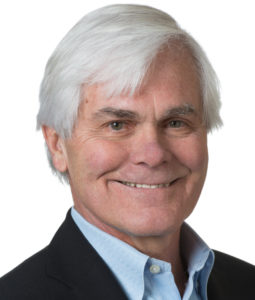 The study has implications beyond normal aging, the authors suggest, as CREB dysregulation has also been associated with diseases like Alzheimer's.
In future research, the Disterhoft lab hopes to uncover which specific target genes are facilitating these improvements in memory. "CREB affects a lot of downstream targets — perhaps over 100 — so if we use it therapeutically, there may be unintended side effects," Yu explained. "If we could find the precise downstream targets that are mediating these benefits, we might find a better therapeutic target."
Yu recently began work as a postdoctoral associate at New York University, where she will study the molecular mechanisms that underlie learning and memory, both under normal conditions and in Alzheimer's disease.
The paper was also co-authored by Matthew Oh, '02 PhD, research assistant professor of Physiology, Daniel Curlik II, PhD, a postdoctoral fellow in Disterhoft's lab, and Jerry Yin, PhD, professor of Neurology at University of Wisconsin, Madison.
The research was supported, in part, by National Institutes of Health grants R37 AG008796, RF1 AG017139, R01 NS063245, T32 AG020506, P30 AG13854 and the Glenn/AFAR Scholarship for Research in the Biology of Aging. The Northwestern University NUSeq Core Facility, Northwestern University Behavioral Phenotyping Core Facility and the Northwestern University Center for Advanced Microscopy, through National Cancer Institute grant CCSG P30 CA060553 awarded to the Robert H. Lurie Comprehensive Cancer Center, also supported the work.