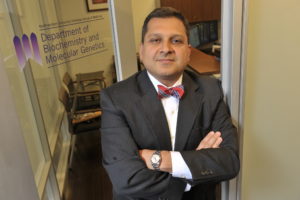 Two Northwestern faculty members have been elected by their peers as 2016 fellows of the American Association for the Advancement of Science (AAAS) in recognition of their scientifically or socially distinguished efforts to advance science.
Ali Shilatifard, PhD, Robert Francis Furchgott Professor and Chair of Biochemistry and Molecular Genetics, was recognized for "his distinguished contributions to transcriptional elongation control and chromatin, particularly the role these processes play during development and in the pathogenesis and treatment of childhood leukemia."
"I am very thankful for having been elected as a Fellow of the American Association for Advancement in Science," said Shilatifard, also a professor of Pediatrics. "I have always held in high esteem the elected Fellows of AAAS and what they represent for the promotion of science in the United States and abroad, and I am honored and humbled to be now among them."
Karla Satchell, PhD, professor of Microbiology-Immunology, was recognized for "discovery-based research on unique bacterial toxin mechanisms linked to gut infections, leading to novel translational concepts in anti-toxin therapy, cancer treatment and protein purification."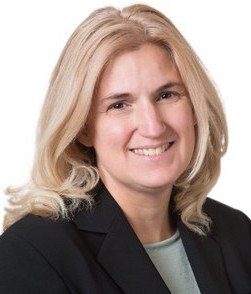 "Being accepted as a fellow of AAAS is a great honor, as this society recognizes achievements across science disciplines," said Satchell. "I was nominated by a scientist whom I have not previously met or interacted with, so I was even more honored that it was my lifetime work that was noted, not just my colleaguism."
"Dr. Satchell is an outstanding faculty member who has done very important work in the field of bacterial pathogenesis and is highly deserving of this honor, " said Laimonis Laimins, PhD, Guy and Anne Youmans Professor and Chair of Microbiology-Immunology.
Stachell and Shilatifard are both members of the Robert H. Lurie Comprehensive Cancer Center of Northwestern University.
Satchell is one of a select group of woman from Feinberg to be elected to the society, following Kathleen Green, PhD, the Joseph L. Mayberry, Sr., Professor of Pathology and Toxicology in the departments of Pathology and Dermatology, elected in 1999, and Teresa Woodruff, PhD, who was elected in 2005. Woodruff is the director of the Women's Health Research Institute; Chief of Reproductive Biology Research in the Department of Obstetrics and Gynecology; and Thomas J. Watkins Memorial Professor of Obstetrics and Gynecology in the Division of Reproductive Biology.
The 391 new fellows elected this year will be honored at a ceremony on Feb. 18, 2017, at the AAAS Annual Meeting in Boston.
Currently, 56 Northwestern faculty members are fellows of the AAAS who remain active members of the Association.